Instrumental Provision Manager
£34,300 – £46,300
The award-winning Tri-borough Music Hub is recruiting a new full-time and permanent Instrumental Provision Manager to join the team from January 2019. This is an exciting appointment and comes at a time when we will be leading to a major performance at the Royal Albert Hall in March 2019.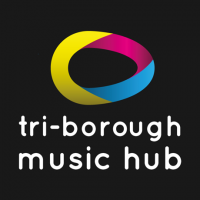 Employer
Tri-borough Music Hub
Location
Various – Lyric Hammersmith / In Tri-borough area schools
Contract Type
Full-Time Permanent
Closing Date
30th September 2018
The successful applicant will have a depth of experience as a teacher, musician and manager, and will understand the current Music Education sector in England. They will be proactive, using their initiative and skills to manage their varied and diverse workload to meet deadlines. They will be an outstanding team player with excellent verbal, written and numeracy skills.
This is a busy position working Monday – Friday, 36 hours per week with occasional early morning and evening working as and when required to meet the needs of the service. The post-holder may be required to lead Saturday Music Centre provision as part of the role as this activity evolves (likely to be from September 2019). Based at the Lyric Theatre Hammersmith, the post-holder will need to travel around the three boroughs to schools and partner premises.
We are looking for a reliable, hard-working individual to work with the core team and to lead on the overall development of the Instrumental provision – in-school teaching, out of school teaching/ensembles, and the performance event programme.
The role will have specific responsibility for line-managing the Instrumental/Vocal Tutor pool, day to day management of the in-school traded teaching, managing the scholarship programmes, contributing to Quality Assurance monitoring of our activity, providing data regarding the instrumental provision, overseeing the out of school instrumental programmes (ensembles/centres), helping support and/or lead (dependent on post-holder's skill-set) parts of our programme of after-school music-making (ensembles/choirs/centres), overseeing examination entries, supporting performance events, overseeing the instrumental stock, and income generation through teaching (in/out school) or other.
The post is offered on the Hay Scale, point HMgn181 (£34,300 – £46,300) plus Performance Related Pay. There is a 6-month probation period.
Responsible to: Tri-borough Music Hub, Deputy Head
Responsible for: Instrumental Provision for the Tri-borough Music Hub
Line management responsibilities: Instrumental/Vocal Tutors
Who we are
The award-winning Tri-borough Music Hub (TBMH) is the lead organisation that oversees the delivery of music education in three West London boroughs – the Royal Borough of Kensington and Chelsea; the London Borough of Hammersmith and Fulham; and the City of Westminster – working with schools, pupils, the workforce and community. It is a centralised Local Authority service which receives core funding from the Department for Education via the Arts Council England.
The TBMH Strategic Partners are two internationally renowned organisations – The Royal Albert Hall and The Royal College of Music. In addition, a dedicated and quality-assured group of delivery partner organisations work to meet the TBMH's strategic aims.
An enhanced DBS Certificate is required for this post and the post-holder will be expected to abide by legislation to ensure that all aspects of safeguarding are met.
This Job Vacancy has Closed
Browse all available jobs or sign up to receive job updates straight to your inbox.