Instrumental Music Tutors
£25,419 - £32,798
Cambridgeshire Music has vacancies to support our music education work with students in schools and through our centres and out of school provision.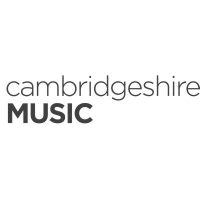 Employer
Cambridgeshire Music
Contract Type
Full-Time Permanent
Closing Date
27th June 2022
Cambridgeshire Music has vacancies to support our music education work with students in schools and through our centres and out of school provision. We are looking for music educators with a range of specialist skills as indicated below for multiple positions in our service and welcome applications for specialist delivery as well as more general provision or other instruments. Demand for creative learning and wellbeing provision is increasing rapidly at this time and joining our team provides for a number of benefits as indicated below.
Piano, Keyboard and Organ
Acoustic and Classical Guitar, Electric Guitar and Bass Guitar
Upper Vocal Studies and Lower Vocal Studies
Flute, Oboe, Clarinet and Bassoon
French Horn, Trumpet, Trombone and Tuba
Violin, Viola, Cello and Double Bass
Orchestral Percussion and Drum Kit
Music Technology and Composition
Whilst principle delivery will be in your specialist area, there will be a benefit in the ability to offer additional second study specialisms to help develop further activity. All roles are available part-time and some positions may be available on a full time basis across the whole year. Term-time only options can be considered.
The job descriptions for our instrumental/vocal tutor and arts development animateur roles are attached and your application will be considered against both of these roles. All our job descriptions are currently being reviewed in order to respond to emerging needs, skills and knowledge in our work and any updated documents will be shared in advance if available or at interviews.
Working with students and schools involves activities to support individual students, small groups of up to 6 and larger groups, usually up to 15. Our work involves the provision of small and large ensembles, the provision of special projects, events and performances and planning to ensure progression and smooth delivery of activity.
Emerging needs are for the ability to work with children in challenging circumstances, including those with additional needs, using a creative learning approach whilst developing technical and musical skills and the use of technology both to increase access and also as a creative method itself through programs, electronic music, composition including for media and integrated artforms.
We work across multiple genres and styles with pathways of study covering traditional classical, contemporary, global traditions, cross-art form and academic understanding.
The ability to demonstrate experience in any of the above aspects will be useful.
The Cambridgeshire Music team consists of 60 staff with a wider range of knowledge, a friendly and collaborative approach to working together, sharing expertise and supporting each other. Benefits include fully employed contracts with contributions to pensions, paid holidays, benefits such as pay when unwell or for maternity/paternity leave and security in working levels over periods of time. We work throughout the County but where possible will organise delivery in logical geographic areas.