Instrumental Music Teachers
We are looking for motivated and committed music leaders to join our thriving team of teaching staff, to develop high quality student centred learning opportunities. You will help to deliver high quality and innovative music education to children and adults at schools and venues across Surrey through weekly instrumental and vocal tuition.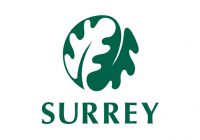 Employer
Surrey County Council
Location
Various locations across Surrey
Contract Type
Part-Time Permanent
Closing Date
4th June 2021
About the role
Our hourly rate of pay ranges from £25.11 to £26.87 per hour for individual/group lessons. We are interested in hearing from applicants who can teach during and after school hours including Saturdays, and are currently looking for teachers with skills and availability to teach the following:
Piano: 1-2 days daytime and after school teaching as well as Saturday morning. Mostly 1:1 with some small group teaching. Mid-SE Surrey area.
Percussion (drumkit & orchestral): 6 hours (Thurs) Farnham and Guildford area (with lots of potential for growth) 1:1 and small group teaching; Sat morning ensemble (2.5 hours) Camberley
Voice: 1-2 days (Reigate Caterham, Banstead) 1:1 and small groups
Music Technology: 1-2 days (Countywide) small groups and classes
Violin: 4hrs Thurs evening (Reigate, Caterham, Banstead) Ensemble support and 1:1 and small group teaching
Woodwind (flute, clarinet and sax): 2 days including conducting our woodwind/brass group. Ability to teach double reed would be beneficial (must be able to teach on a Saturday morning)
Please list all the posts you wish to be consider for in your personal statement.
About us
Surrey Arts is part of Surrey County Council, and our values support our vision, shape our culture, and are crucial in delivering our corporate strategy.
We are the lead partner for Surrey Music Education Hub, whose aim is to work in partnership to ensure that children and young people from all backgrounds receive music education that is high quality, wide ranging, sustainable and accessible to all, and that there are clear musical pathways along which children and young people can progress.
We are an ambitious and forward-thinking organisation that places young people at the centre of our work. We are committed to developing Surrey Arts as a genuinely inclusive organisation, and one that meets the needs of the whole diverse community of Surrey. Our Equalities, Diversity and Inclusion (EDI) strategy is central to our organisational development.
Surrey Arts teaches more than 5000 young people every week through instrumental and vocal tuition, music groups and regular activities. We also work across arts to deliver vibrant performing and visual arts programmes. There are over 400 schools in Surrey and Surrey Arts works in, or with, many of them. Excellent school relationships are central to our work and building strategic partnerships is an important part of what we do, especially with other music hub delivery partners. We are the lead partner for Surrey's cultural education partnership, Culture Box Surrey and have close links with Surrey's Arts Council England national portfolio organisations (NPOs).
The Role
We are looking for motivated and committed music leaders to join our thriving team of teaching staff. You will be helping to deliver high quality and innovative music education to children and adults at various schools and venues around the county through weekly instrumental and vocal tuition. You will teach both online and face-to-face and be part of a forward-looking team developing innovative and student centred learning opportunities. As well as weekly activities, Surrey Arts delivers a number of enrichment activities such as holiday courses, workshops and events which staff help to support and deliver.
In this role you will be supported by a team of administrators who will organise your schedule and timetables, and will be in regular contact with parents, schools and you to ensure the services delivered meet our high expectations. We deliver 30 weeks of regular lessons within the school academic year plus a range of additional activities and professional training for staff. You are expected to be available during the school academic terms and there are opportunities for additional work during the holiday periods and on the weekends.
We provide regular training and professional development opportunities which you will have access to and are expected to attend, and you will be supported by an instrumental team lead and a dedicated music administrator and line manager.
About You
We are looking for individuals who:
Hold a recognised music diploma, degree, or who can demonstrate an equivalent level of achievement in their own field of practice
Possess specialist musical knowledge related to your instrument or field of practice, and can perform or create music to a high standard
Are reflective practitioners with a passion for continued learning and development
Can build positive relationships with children, young people, and the wider Surrey Arts team
Have experience of working with children from a range of social backgrounds
Are aware of current initiatives in the UK music education system
Have experience of group teaching
We are currently particularly interested in hearing from those who:
Are interested in group and whole class musical learning
Are interested in music technology
Are interested in diverse musical genres including non-western music and practices
Can teach more than one instrument and or voice
For more information please find the full job description attached below. Please ensure you refer to this before you submit your application.
At Surrey, our values and behaviours are just as important as our skills and abilities. They shape who we are as an organisation. Find out more about the values we follow.
Additional information
The closing date for this advert is 23:59 on 4th June 2021.
A date for interviews is to be confirmed.
A willingness and ability to travel across at least one of the Surrey Arts geographical areas is essential
We would love to hear from you if you have the same passion for Arts as us at Surrey and if you would like to help inspire Surrey's musicians of the future.
Contact details
If you wish to discuss the advertised role(s)further please contact sastaff@surreycc.gov.uk with your queries and a member of the team will contact you.
From flexible working to job sharing (where possible) we are committed to providing a healthy work life balance. A laptop and mobile will be supplied if applicable to your role. For more information about the wide variety of benefits you can take advantage of please visit MyBenefits for Surrey County Council staff.
Surrey County Council is committed to safeguarding and promoting the welfare of children, young people and vulnerable adults and expects all staff and volunteers to share this commitment. We want to be an inclusive and diverse employer of first choice reflecting the community we serve and particularly welcome applications from all under represented groups.
An enhanced DBS 'Disclosure and Barring Service' check for regulated activity (formerly known as CRB) and the Children's and Adults' Barred List checks will be required for this role.
This Job Vacancy has Closed
Browse all available jobs or sign up to receive job updates straight to your inbox.