Instrumental Music Teachers
£21,000 – £41,000
pro rata
Croydon Music and Arts are seeking a salaried Instrumental Music Teacher and Leader who is a Woodwind specialist to lead whole class programmes and music centre groups and teach Flute, Clarinet and Saxophone. They are also seeking teachers of Double Bass and Bassoon to teach at their Saturday morning centre and Percussion for their Tuesday and Friday centres and in schools.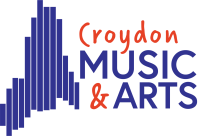 Employer
Croydon Music and Arts
Contract Type
Part-Time Permanent
Closing Date
27th June 2022
We need enthusiastic and talented musicians and teachers to join our team of expert staff. We are particularly interested in musicians with a breadth of skills and knowledge to be able to support young musicians across a range of styles and instrumental specialisms.
If you have the skills to motivate and inspire young musicians to understand the role music can play in celebrating Croydon's diversity in our Borough of Culture year, please apply.
Croydon Music and Arts takes an active role in the cultural life of Croydon. Our young musicians and artists will play a major role during Croydon London's Borough of Culture 2023 celebrations. From our resident orchestra, the London Mozart Players, to MOBO award winners, music-making in Croydon has unparalleled quality and diversity.