Instrumental Music Teacher
up to £30k
full time equivalent
We have vacancies for skilled and enthusiastic musicians and teachers to teach in our schools and centres for woodwind (including clarinet and flute), guitar, violin and keyboard/piano.
We are particularly interested in musicians with a breadth of skills and knowledge to be able to support young musicians across a range of styles and instrumental specialisms.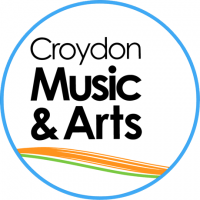 Employer
Croydon Music Arts, Croydon Council
Contract Type
Part-Time Permanent
Closing Date
5th July 2019
From our resident orchestra, the London Mozart Players, to MOBO award winners, music making in Croydon has unparalleled quality and diversity. Croydon Music and Arts takes an active role in the cultural life of Croydon, working with partners to deliver an inclusive and similarly diverse music education for Croydon's children and young people.
Posts involve small group and individual teaching in Croydon schools and possible Saturday morning and weekday evening music centre work.
How to Apply
To find out why Croydon is an exciting place to develop your career, and to receive an application form contact Izzy at Croydon Music and Arts by email: musicandarts.education@croydon.gov.uk
This Job Vacancy has Closed
Browse all available jobs or sign up to receive job updates straight to your inbox.