Instrumental Music Teacher
The Music Service acts as the lead organisation for Norfolk Music Education Hub: a partnership of over 60 organisations, coming together to provide the best possible music education for the children and young people of Norfolk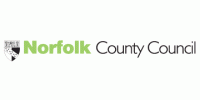 Employer
Norfolk County Council
Location
Professional Development Centre, Norwich
Contract Type
Part-Time Permanent
Closing Date
1st January 2019
Norfolk Music Service sits within Educator Solutions, a not-for-profit trading enterprise, wholly owned by Norfolk County Council. The Music Service acts as the lead organisation for Norfolk Music Education Hub: a partnership of over 60 organisations, coming together to provide the best possible music education for the children and young people of Norfolk. Since the change in leadership of the organisation in September 2016, there has been a real appetite for increased partnership working which has created opportunities for development of the core offer and scope for expansion of the types of activities we present. The Music Service needs to continue to facilitate high quality teaching and learning and demonstrate excellent value for money whilst improving upon the breadth of offer and forging lasting relationships with schools, partners and stakeholders.
A vacancy has recently arisen in our team for a part-time (0.89) Instrumental Teacher, although this vacancy may also be considered as a job-share where more than one candidate satisfies the key criteria of the post. We are interested in interviewing candidates who have significant experience in the delivery of Whole Class Ensemble Tuition and would be happy to consider any discipline. Multi-instrumentalists are encouraged to apply.
Under the direction of the Strategic Hub Development Manager the main purpose of post is:
• To plan, organise and deliver high quality music in Norfolk schools and other educational settings
• To teach pupils in groups, whole classes and individually as required
• To contribute to the work of the Music Service in accordance with the broad policies and practices of Music Education in Norfolk.
To be shortlisted for interview your application will clearly evidence:
• Substantial current music education experience in school settings including the delivery of Whole Class Ensemble Tuition
• Clear knowledge and understanding of current music education issues
• Proven experience as a musician with a high level of proficiency on your first instrument
• A commitment to raising the standards of teaching and learning
Salary: Qualified – £17,548 – £25,646 per annum – Unqualified – £12,857 – £20,334 per annum
This Job Vacancy has Closed
Browse all available jobs or sign up to receive job updates straight to your inbox.