Instrumental Music Service Manager (Maternity Cover)
£32,004 – £37,650
+ Performance Related Pay
Would you like the opportunity to work with an outstanding and supportive team of passionate musicians and educators and to help shape the next stage of our musical development?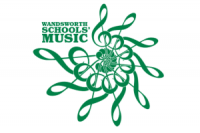 Employer
Wandsworth Schools Music
Contract Type
Fixed-Term Contract
Closing Date
28th January 2019
Wandsworth Schools' Music Service is one of London's leading music education providers. We are passionate about delivering high quality and aspirational musical opportunities. Through our team of c.150 professional staff, we ensure that Wandsworth's children and young people have access to an exceptional range of opportunities to learn musical instruments; sing; perform in ensembles and choirs; and progress to new levels of music excellence.
This post will be offered on a Fixed Term contract for 12 months for Maternity Cover. You will have responsibility for the day to day line management and development of the instrumental tutor team, support the management and development of instrumental programmes and ensembles and lead on the recruitment of music tutors to meet service demand. In addition some of your most important duties will be, building on and maintaining productive relationships with schools and ensuring high quality teaching and learning across the range of delivery activities provided.
You will need to have:
Proven expertise in teaching and developing WCET programmes
Practical knowledge of a wide range of instruments and their teaching
A high level of musical proficiency as a practising musician, including the use of Sibelius notation software
Experience of managing staff and the ability to effectively model excellent music teaching to support staff development
Knowledge and thorough understanding of the core and extension roles of the National Plan for Music Education and the responsibilities of the lead partner of a music education hub
Outstanding communication skills and the enthusiasm, initiative and motivation to achieve the highest musical standards
The post requires flexible working and a willingness to work some extended days and weekends to accommodate service needs – this may include Saturdays and/or Wednesday evenings at the Wandsworth Music Academy, attendance at major events or concerts and accompanying music service ensembles on foreign tours and residential courses
How to Apply
Click on link below to apply
This Job Vacancy has Closed
Browse all available jobs or sign up to receive job updates straight to your inbox.