Instrumental Instructors/Ensemble Directors
£16,461-£26,034
From September 2017:
Instrumental Instructors:
Guitar and Upper/Lower Strings in various areas of North Yorkshire.
Ensemble Directors:
Selby Music Centre (two vacancies)
Northallerton Music Centre (one vacancy)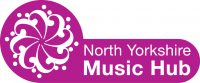 Employer
North Yorkshire County Council
Location
Various areas in North Yorkshire + Selby Music Centre and Northallerton Music Centre
Contract Type
Fixed-Term Contract
Closing Date
2nd June 2017
Vacancies are available from September 2017 in the idyllic county of North Yorkshire
Instrumental Instructors –
Guitar in the Craven, Nidderdale, Northern area & Harrogate area. Upper/Lower Strings in Craven, Harrogate, Selby, Whitby, Upper Wharfedale, Ryedale & Northern area.
Individual and small group teaching.
Pay as per STPCD – unqualified scale dependent on experience (35 week contract)
Travel time and mileage between schools is payable.
Ensemble Directors at Selby Music Centre and Northallerton Music Centre – Saturday Morning Music Centres offering various ensembles for all standards of musicians.
Pay as per STPCD – unqualified scale (30 week contract)
How to Apply
Please apply on the North Yorkshire County Council Web-site:
www.northyorks.gov.uk in the Jobs and Careers section