Instrumental Instructors
Unqualified Teacher's Pay Scale (STPCD)
Instrumental Instructors to teach in North Yorkshire County Council Primary and Secondary Schools working with children in small groups and individual settings. Pay as per STPCD (unqualified pay spine) dependant on experience and qualifications.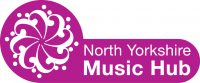 Employer
North Yorkshire Music Hub (North Yorkshire County Council)
Contract Type
Part-Time Fixed-Term Contract
Closing Date
8th June 2022
Start date: September 2022
Vacancies are available in the following instrumental disciplines:
Guitar: 13 hours per week
Percussion: 6 hours per week
Piano/keyboard: 50 hours per week
Strings: 6 hours per week
Voice: 18 hours per week
Woodwind: 30 hours per week
The successful candidates will be part of a large team of enthusiastic and dynamic teachers working in schools across the idyllic North Yorkshire region as part of the North Yorkshire Music Hub. Travel expenses will be paid at 45p per mile and travel time is also payable between schools.
How to Apply
To apply, please visit www.northyorks.gov.uk, click on jobs and careers and search for 'Instrumental Instructors'
Interview Venue: County Music Service Office, Starbeck Library, 68A High Street, Starbeck, Harrogate, HG2 7LW
At interview candidates will be required to perform a short unaccompanied piece on their chosen instrument and also perform a sight reading test of approximately Grade 5 standard.
To discuss the role, please contact Christopher Hirst on 07791752361 or Christopher.Hirst@northyorks.gov.uk.
This Job Vacancy has Closed
Browse all available jobs or sign up to receive job updates straight to your inbox.