Instrumental and Vocal music tutors
£23.91-29.50 per hour
Wandsworth Schools' Music Service is looking for highly talented and experienced instrumental and vocal tutors to work as required as part of our enthusiastic and dynamic team.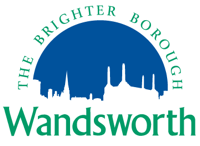 Employer
Wandsworth Music
Location
Borough of Wandsworth
Closing Date
1st March 2019
We are particularly keen to hear from individuals with high level orchestral playing experience and vocal performance experience. Successful applicants will have the opportunity to support our work through a variety of programmes including;
• Whole class instrumental tuition
• Small group and 1-1 lessons in schools
• 1-1 and small group teaching at the Wandsworth Music Academy on Saturday mornings
• Orchestral coaching and sectional rehearsals
• Vocal project leaders
• Early years specialists
• Curriculum music programmes
As one of London's leading music education providers, Wandsworth Schools' Music ensures that Wandsworth children and young people have access to an exceptional range of opportunities to learn musical instruments; sing; perform in ensembles and choirs; and progress to new levels of musical excellence.
We are interested in hearing from talented and enthusiastic tutors, with the following attributes;
• Experience of high level orchestral playing and the ability to demonstrate high levels of musicianship
• Dynamic, engaging and passionate about engaging young musicians in a safe, fun and nurturing learning environment
• Enthusiastic team players who are able to use their own initiative, while inspiring children with a love of music.
• Excellent timekeeping and communication skills
• Experience in leading WCET programmes and whole class vocal programmes
• Experience of working with Early years
• Experience leading curriculum music programmes
Hourly paid tutors: £23.91-29.50 per hour with eligibility for Teachers' Pension scheme (Teachers Terms and Conditions scale UQ3 – UQ6, Inner London)
How to Apply
If you are interested please contact Wandsworth Schools Music service by email: musicservices@wandsworth.gov.uk quoting 'Music Mark ads', with a CV and covering letter, explaining why you think this work would suit your qualifications and experience.
Successful candidates will be invited to attend an interview.
PLEASE NOTE **Previous unsuccessful applicants need not apply*
This Job Vacancy has Closed
Browse all available jobs or sign up to receive job updates straight to your inbox.