Instrumental (and Ensemble) Teachers
From January 2021, Langley Hall Primary Academy will be opening its own Saturday Music School, the Langley Hall Music Academy and is currently seeking to recruit a varied range of instrumental and ensemble teachers.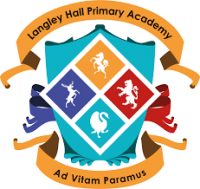 Employer
Langley Hall Music Academy
Location
Langley, Berkshire
Closing Date
20th December 2020
Langley Hall Primary Academy has been awarded the ArtsMark Platinum Award and the ABRSM MusicMark Award for 2020-2021, in recognition of their commitment to arts and cultural education, by providing high-quality music education for all children and young people.
This role is suited to music teachers who are passionate about music education/music making and who are keen to join a forward thinking and dynamic Music Department.
The post offers opportunities to teach at all levels and to engage with an active and vibrant enrichment programme comprising a number of different musical ensembles (Wind/String Ensemble, Chamber Music, Rock/Pop Band, Jazz Band, Choir, Jolly Music) and performance opportunities.
As a Specialist Music Teacher, you will work as part of the Music Team and be responsible for leading weekly instrumental lessons (group and/or individual) as well as the occasional ensemble leadership.
Qualifications
High Degree in Music (Performance and/or Education) or equivalent accreditations on your specialist instrument (Grades / Degree)
Skills Required
You will be expected to:
Create an inspiring and creative learning environment that will enhance every pupil's learning experience;
Support every pupil to achieve their full potential and become a confident, resilient and compassionate individual who can make a positive contribution to society;
Teach the assigned pupil in a way that is imaginative, creative and inspiring, appropriate to their age and stage of development;
Plan your teaching by incorporating into your activities a variety of styles and approaches;
Lead well-structured instrumental lessons and be able to think on your feet;
Demonstrate a clear understanding of your specialist instrument;
Have experience in preparing pupils for Exams;
Have experience in teaching beginners on your specialist instrument;
Monitor pupil's learning, asking for regular feedback from line managers, other colleagues, pupils and parents;
Source resources that will enhance teaching and learning and regularly seek to utilise these in lessons;
Demonstrate good behaviour management;
Have strong communication skills;
Be IT literate (preferable);
Provide feedback to the Head of Music Academy on the pupil' progress;
Take an active part in participating in any Performance Events organized by the Music Academy that are relevant to the instrument(s) you teach;
Report immediately any safeguarding concerns;
Be vigilant in reporting all matters relating to health and safety and to take responsibility for your own personal health and safety.
Personal Qualities
All of our teachers will be selected on the basis of their experience, qualifications and most importantly, their personality. We look for the following personal qualities:
A passion for teaching and music making;
Energy, enthusiasm and motivation;
Strong communication skills;
Brilliant interpersonal skills;
Ability to work collaboratively with a team of professionals and show a willingness to share expertise, knowledge and skills;
To work effectively as part of a team, understanding the role that is played by yourself and others;
A 'can-do' attitude towards their work;
To maintain a personal commitment to professional development linked to the competencies necessary to deliver the requirements of the post;
To work at forming good relationships with pupils, parents, work colleagues and other professionals, understanding the important part this plays in creating a community of people with a common purpose who value and respect the rights of others as well as themselves;
Understanding of equal opportunities issues and a commitment to implementing equal opportunity standards;
Ability to meet deadlines and achieve targets and goals;
Ability to contribute ideas to the development of the Music Academy and therefore the progression of its pupils;
To be flexible and open to change and to new ways of working.
This Job Vacancy has Closed
Browse all available jobs or sign up to receive job updates straight to your inbox.