Instrument Technician
£9,209 - £9,968 per annum
An exciting opportunity has arisen for an Instrument Technician to join Newcastle Music Service (NMS) part of the Music Education Hub Music Partnership North. Music Partnership North is the Music Education Hub for Newcastle and Northumberland We are a successful team working in strong collaboration with Northumberland, North Tyneside Music Education Hub (NTMEH), city's schools and across the Council.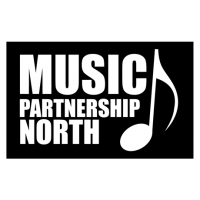 Employer
Newcastle Music Service (Newcastle City Council)
Location
Newcastle upon Tyne
Contract Type
Part-Time Permanent
Closing Date
30th March 2022
This role will be maintaining instrument stock and updating information on pupil data and data bases used by Music Partnership North and North Tyneside Music Education Hub (NTMEH). You will be responsible for arranging for the delivery and collection of musical instruments and the organisation of the Music Service and NTMEH stores. You will be expected to prepare instruments prior to issue and checking instruments upon return and arrange for testing, cleaning, and repair as necessary. The instrument technician will supply accurate information to business support and liaise with schools to ensure all documentation is completed in line with audit requirements.
The successful candidate must have significant experience of handling musical equipment and instruments. Ideally, ability to carry out simple maintenance of musical instruments. We are looking for a team player who is motivated, knowledgeable and has excellent communication skills.
We are Proud, Fair, Ambitious. We are Newcastle.
How to Apply
Deadline for Applications: Noon Wednesday 30th March
Shortlisting: Thursday 31st March Interviews: Thursday 7th April
Apply online at https://www.northeastjobs.org.uk/job/Instrument_Technician/221990.
For further information, please contact SISMusicHubAdmin@newcastle.gov.uk
We are committed to protecting and promoting the welfare of children, young people and vulnerable adults and expect all staff to share this commitment. This post involves working with children and/or vulnerable adults. If you are successful we will undertake additional recruitment checks which will include a check to see if you have had any criminal convictions and a check of police information.
As this post involves working with children, vulnerable adults or dealing with sensitive information, written references will be taken up and made available to interviewers before the final selection stage; even if you indicate otherwise.
This Job Vacancy has Closed
Browse all available jobs or sign up to receive job updates straight to your inbox.