Independent Chair
Thurrock Music Education Hub is led by Thurrock Music Services (Thurrock Council) who work in collaboration with a number of strategic and delivery partners, including the Royal Opera House in Thurrock.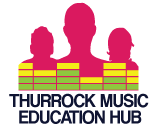 Employer
Thurrock Music Education Hub
Closing Date
2nd December 2016
Thurrock Music Education Hub is led by Thurrock Music Services (Thurrock Council) who work in collaboration with a number of strategic and delivery partners, including the Royal Opera House in Thurrock.
Thurrock Music Education HUB is in receipt of a grant from Arts Council England (ACE), on behalf of the Department for Education (DFE) in return for which it is responsible for ensuring that it delivers the Core and Extension Roles as outlined in 'The Importance of music: a national plan for music education' in dynamic and innovative ways and addresses the challenges posed in OFSTED's report 'Music in schools: what Hubs must do'.
We are looking for a volunteer to be an independent Chair of the Hub Strategic Advisory Group which is made up of representatives from the Lead organisation, schools, stakeholders and strategic partners. In collaboration with the Lead partner, the Chair will help further establish the group and support the development of the scrutiny and oversight role, steering, challenging and focusing members to deliver strong and effective outcomes and decisions.
The groups remit and purpose is: 
To review and scrutinise the work of Thurrock Music Education Hub through written and verbal reporting from music service officers and delivery partners.
To ensure that TMEH is delivering the Core and Extension Roles (as outlined in the National Plan for Music Education) and that the services being offered are of a high quality.
To monitor key performance indicators.
To advocate for the needs and priorities of the sector they represent and therefore developing an understanding with colleagues about the wider needs of all stakeholders.
Offer feedback to ensure stakeholder satisfaction and engagement with the services and opportunities being offered by TMEH.
Utilise knowledge and experience to offer strategic advice and support to inform future planning, prioritisation and investment.
To ensure transparency and accountability through questioning and constructive challenges.
To monitor financial performance against budgets and ensure that financial resources are being used effectively and appropriately.
To facilitate cross-sector ideas about best practice.
To promote and advocate for the work of TMEH and the benefits of music education to parents, other schools and professionals and children and young people across Thurrock.
Key responsibilities
The Chair will be responsible for keeping meetings focused and productive, ensuring that all members feel engaged and can contribute constructively to address the remit outlined above. They will play a key role in the development of music education (both formal and informal) in Thurrock.
The Chair will be required to:
Attend meetings once a term (held in locations across Thurrock.)
Attend occasional additional meetings, performances, events or conferences.
Deal with occasional email and phone communications in-between meetings.
This role would initially be for a period of two-years, and the first meeting will be in January 2017. 
Person specification
(Essential) 
A knowledge of and passion for music education and cultural education more broadly.
A desire to improve outcomes for the young people of Thurrock and to contribute to the development of a diverse, quality music education offer across the country.
An awareness of the school environment and opportunities and challenges within education generally.
An ability to manage discussions objectively, fairly and calmly whilst also being unafraid to challenge when necessary.
An ability to tackle issues constructively and positively.
(Desirable)
Recent experience as an effective Board member or Trustee.
Experience of an effective Chairmanship is preferable.
Understanding and/or experience of Arts Council Policy with regards to Music Hubs and Music Education.
Experience building effective partnerships
Website Links
National Plan for Music Education
https://www.gov.uk/government/publications/the-importance-of-music-a-national-plan-for-music-education
Thurrock Music Education Hub
http://thurrockmusic.co.uk
Royal Opera House Thurrock
http://www.roh.org.uk/about/thurrock
How to Apply
Please email a CV and a paragraph explaining why the role is of interest and why you would be suitable to Richard Brittain, Head of Thurrock Music Service: rbrittain@thurrock.gov.uk
Please also get in touch if you have any queries about the role.
This Job Vacancy has Closed
Browse all available jobs or sign up to receive job updates straight to your inbox.