In Harmony Assistant Project Manager
£12,000 – £15,000
(£200 inclusive per day)
Working with the Project Manager, to co-ordinate the In Harmony programme across three new schools being confirmed in Stoke-on-Trent and Telford & Wrekin. To schedule sessions and events and manage relationships with community partners and participants, ensuring successful implementation, effective evaluation and excellent results for children and families.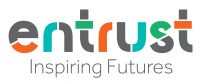 Employer
Entrust Music Service Staffordshire
Location
Telford, Stoke, Staffordshire
Closing Date
11th March 2020
In Harmony is a social development programme which offers children from deprived areas the opportunity to achieve their full potential through an intensive music experience based on the orchestra which also has positive impact on their communities.
Our In Harmony is focussed on early social impact in specific places and disadvantaged communities and is tailored to need identified through local partnerships. The In Harmony programme Telford and Stoke-on-Trent is modelled around an immersive experience, where children play instruments together several times a week, within a whole school and / or a community-based approach.
The In Harmony partnership is led and managed by Entrust Music Service Staffordshire who are the lead partner for 'The Music Partnership', the Music Education Hub for Staffordshire, Stoke-on-Trent and Telford & Wrekin. The programme specifically includes these partners:
• Telford & Wrekin Music (previous partnership lead, 2012-2018)
• City Music Service, Stoke-on-Trent
• Old Park Primary School, Telford
• Hollinswood Primary School, Telford
• Sir Alexander Fleming Primary School, Telford
• St Augustine's Catholic Academy
• Royal Birmingham Conservatoire
• Arts Connect
This role offered on a freelance self-employed basis at a daily rate of £200 inclusive of VAT/travel until 31st March 2022. Expenses are included in this fee. The successful applicant will be responsible for their own National Insurance and Tax arrangements.
Time will be split between Stoke-on-Trent and Telford & Wrekin.
Applicants must successfully complete an Enhanced DBS check and be eligible to work in the UK. They must have appropriate Professional Indemnity Insurance in place to cover the work
The contract will be reviewed by the In Harmony Steering Board on an annual basis and continuation is dependent on securing external funding for the programme.
How to Apply
To submit an application, please contact Paul Hughes, Head of Partnerships, Community and Learning – paul.hughes@entrust-ed.co.uk for more information about the position, programme and full details on how to apply.
This Job Vacancy has Closed
Browse all available jobs or sign up to receive job updates straight to your inbox.