Head of Singing
£28,735
MiSST are looking to appoint a head of singing to join our team.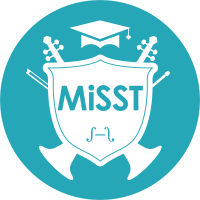 Employer
The Music in Secondary Schools Trust
Contract Type
Part-Time Permanent
Closing Date
18th May 2022
Purpose: To lead on the development and implementation of MiSST's Singing Programmes
Strategic leadership of singing – writing and developing the curriculum and resources for all singing strands
Teaching singing – within the Programmes of Excellence and agreed schools
Leading/conducting choirs – MiSST Voices and MiSST Music Academy choir
Professional development – developing a complete programme of training and support for teachers and tutors
Online and distance learning – reviewing and developing modules and courses and support materials
In times of rapid change, job descriptions cannot be prescriptive. It may be that alterations are necessary as circumstances dictate and new needs arise.