Head of Schools Music
£49199 - £54250 L10-14
East Riding Schools' Music Service is looking for a Head of Schools Music to mould and develop a local Music Service for the future.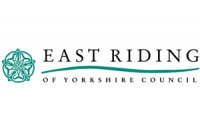 Employer
East Riding Schools' Music Service
Contract Type
Full-Time Permanent
Closing Date
27th April 2018
Are you passionate about creating opportunities for children, young people and residents to learn music, participate in musical events and enjoy all the benefits that music can bring to individuals and our community?
This is an exciting time to work in the East Riding of Yorkshire and there are tremendous opportunities to make a positive difference in people's lives. We have a successful "Music Education Hub", funded by Arts Council England and are in an exciting era in Music Education provision. We seek an inspirational leader with the ambition and drive to mould and develop a local Music Service for the future.
You will face some challenges so in addition to your passion for music you will require tenacity and boundless energy to make things happen against a backdrop of decreasing resources and increased choice for consumers plus an education system in a period of sustained change.
You will be given the opportunity and support to do things differently. We need to continue the drive for the Hub to have an increasingly sustainable commercial footing therefore the desire and business acumen to sustain and improve current operating and trading models are essential. You will also seek out new opportunities to increase revenue and service uptake so the Hub thrives and prospers – combined with the natural instinct to make "every pound count" to ensure the service is "financially sustainable". You will continue the development of a highly successful Music Service together with a talented, passionate and motivated workforce – one of your challenges will be to ensure colleagues are with you on the next leg of the journey and ensure we never lose sight of the difference that music makes to the lives of the children, young people and residents of East Riding of Yorkshire. In effect you will be the champion and an ambassador for a service that will operate across all sectors of Music Education; the Hub will be the trusted supplier of choice for all young people and residents. The Hub will also increasingly be a commissioner of community activities reaching out to the groups who struggle to access cultural opportunities.
Another essential ingredient to making the Hub work is the ability to work with partners and sustain a culture of partnership working, forging new and even stronger positive relationships across the public and private sector, locally and regionally. There will be a specific emphasis placed on working with schools and academies to ensure that the Hub supports the education system to meet our statutory obligations as well as the needs of pupils, staff, parents and carers.
This role provides the opportunity to deliver and commission exciting and innovative services that will reach out and make a difference. We recognise the breadth of the role and the challenges ahead and we will provide support, development and mentoring for the right individual.
East Riding of Yorkshire Council is committed to safeguarding and promoting the welfare of children and vulnerable adults and is pursing equality of opportunity in employment.
This Job Vacancy has Closed
Browse all available jobs or sign up to receive job updates straight to your inbox.