Head of Music Service/In Harmony Lambeth
£57,000 – £62,000
including London Weighting pa
Due to the current Head of Service moving on to a new post, Lambeth is seeking to recruit a dynamic leader to develop the combined roles of Head of Music Service and Director of In Harmony Lambeth.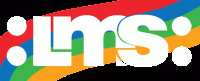 Employer
London Borough of Lambeth
Location
Lambeth Music Service, Clapham Park Centre, SW2 4JW
Contract Type
Full-Time Permanent
Closing Date
7th June 2019
The Music Service is the lead organisation of Lambeth Sounds Music Hub, working with a wide range of partner organisations and as such the successful candidate will have extensive, specialist, responsibilities within and out of Borough, including reporting to Arts Council England.
In Harmony Lambeth is one of six DfE and Arts Council England funded projects, which uses the pursuit of musical excellence to enrich the lives of children, young people and the wider community.
The successful candidate will have:
• Extensive knowledge of the current music education scene, including Music Education Hubs and In Harmony programmes
• A wide range of skills and experience in developing music education and social projects
• A proven track record of successful leadership of music education programmes and of music teams
• Proven ability to work in partnership with high profile arts partners, the media, local groups, parents and their children, community workers, council officials
• Proven experience of financial planning and monitoring budgets
• Experience of reporting to Arts Council England
• Excellent interpersonal skills
• The ability to prove that music makes a difference to children's lives
We can offer you the opportunity to:
• Enhance the life chances of Lambeth children through music
• Lead and inspire a talented team of music teachers, pastoral tutors and managers
• Work in a diverse, vibrant borough
• Enhance your career through excellent training and professional development
For an informal discussion about this post please contact Gerald Sterling, current Head of Service on 020 7091 1240 or email gsterling@lambeth.gov.uk
Lambeth Council is committed to safer recruitment.
Successful candidates will be asked to apply for an Enhanced Disclosure from the Disclosure and Barring Service; further information about the disclosure can be found at www.gov.uk/dbs.
www.lambeth.gov.uk
Lambeth aims for quality services and equal opportunities for all.
How to Apply
To apply for the position, please click the 'Apply Now' button below
This Job Vacancy has Closed
Browse all available jobs or sign up to receive job updates straight to your inbox.