Head of Music Programmes
£35,000
Kent Music is a significant provider of music education in Kent and the lead partner of the Music Education Hub for the county.
The Head of Music Programmes is an exciting new Senior Management role to strategically build and develop Kent Music's out of school music programmes involving the high profile county ensembles and choirs. The role is responsible for line managing six members of staff and for leading recruitment and engagement of new students to ensembles at all levels, as well as managing ongoing out of school music programmes.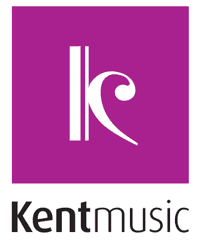 Contract Type
Full-Time Permanent
Closing Date
17th February 2017
About the Role
The main focus of this role is to devise and implement a strategy for developing Kent Music's out of school provision with particular emphasis on recruitment, inclusion and student engagement. The post holder will line manage the team of four county ensemble managers, the County Ensembles & Summer School Co-ordinator and the Music Programmes Administrator.
Main Duties
Lead on devising and implementing a strategy for the development of Kent Music's out of school provision focused around recruitment and improving inclusion and student engagement.
Lead on a strategic recruitment campaign for local and county groups, ensembles and choirs including identifying and building relationships with feeder schools, local peripatetic teachers and school teachers to identify students for audition.
Lead on the development of the local and county groups and choirs offer to take account of opportunities and changing circumstances within and outside the music education world. This could include periodically reviewing the course timings and structure, audition processes, tutor recruitment and the possibility of new groups.
Lead on increasing student engagement by ensuring that the student voice is heard through a systematic process of student engagement that is fed through to management.
Introduce a quality assurance programme for out of school provision in partnership with the Professional Development Coordinator and Head of Education.
Investigate the potential for adding value to the educational content of out of school activities for example through use of digital technology, masterclasses, additional performance opportunities and so forth.
Provide support and line management for the four County Ensemble Managers, the County Ensembles & Summer School Co-ordinator and the Music Programmes Administrator.
Take responsibility for regional programmes and events such as the annual recorder festival, the Thanet Schools Prom and joint County Group events.
Person Specification
Essential requirements
Education to degree level or equivalent.
Experience of managing youth music programmes and ensembles.
Experience of providing effective line management and team management to achieve aims and objectives.
Experience of planning and managing budgets.
Understanding of current trends in music education and of the context surrounding the work of Kent Music and partner music education organisations.
Excellent communication skills, able to communicate complex messages in a straightforward manner, deliver presentations that are engaging and communicative and relate well to people in a wide range of roles and contexts including parents, teachers and school personnel.
Well organised and able to prioritise a complex workload.
Desirable experience
Experience of peripatetic teaching and/or leading ensembles as a skilled practitioner.
Experience of devising and delivering effective recruitment and engagement strategies for programmes that encourage accessibility from a wide demographic.
Evidence of identifying gaps in provision and development of projects and programmes aimed at meeting these needs.
Other Information
The post is based at Kent Music's offices in Maidstone where there is free parking. Office hours are 37 per week. Some evening and weekend work will be required to attend events or visit out of school programmes.
This role is subject to a full check through the Disclosure and Barring Service (DBS). The post holder will not be able to take up the role until a DBS check has been undertaken.
You will be expected to have access to a car and possess a full UK driving license which is insured for business use. If aged 25 or over, a pool car is available on a bookable system.
The holiday entitlement for this post is 22 days per year, rising by one day per year to a maximum of 27 days. This entitlement is in addition to statutory bank holidays.
The post holder is expected to be computer literate and able to use Microsoft Outlook, Word and Excel as well as the internet.
How to Apply
For a job description and application form please contact Alison Haigh ahaigh@kent-music.com. The closing date for applications is 4.30pm on Friday 17th February 2017. CVs will not be accepted and applicants that do not use the application form will be disregarded.
This Job Vacancy has Closed
Browse all available jobs or sign up to receive job updates straight to your inbox.