Head of Music Academy
Point 1, Leadership pay range
Outer London
For January 2022, Barnet Education Arts Trust (BEAT) is seeking a passionate and knowledgeable musician and educator to join our leadership team and run our Saturday and weekday evening Music Academies.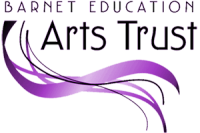 Employer
Barnet Education Arts Trust
Contract Type
Part-Time Permanent
Closing Date
29th November 2021
Barnet Education Arts Trust (BEAT) is an Arts charity which provides opportunities in music education for young people in Barnet and leads Barnet Music Hub. BEAT provides skilled music teachers to schools, works closely with schools and other partner organisations to support the provision of music education, and supports ensemble music through regular groups at our midweek and Saturday music academies.
BEAT Music Academy West (BMAW) operates on Saturday mornings and BEAT Music Academy Central (BMAC) hosts rehearsals for our flagship groups during weekday evenings (Wed – Fri).
The Academy Head is accountable for:
Managing BMAW and BMAC (Saturday mornings and some evenings)
Contributing to the wider community and ethos of BEAT
Working with the CEO and other Directors to develop BEAT
Working with external partners as required to deliver the above
Teaching as required
The successful candidate will be able to demonstrate the following:
Holding a music qualification from a music conservatoire or university
The ability/experience to manage large numbers of staff and parents in a positive manner
The ability to communicate effectively in person, on the telephone, in writing and by e-mail
Good organisational skills and the ability to use IT systems to manage large amounts of information
A love and enthusiasm for children and young people making music
This post is 0.8 FTE (4 days per week), with the potential, for the successful candidate, to increase teaching hours to make this a full time post. Job sharing will be considered.
Barnet Education Arts Trust is an equal opportunities employer welcoming applications from the widest possible diversity of backgrounds, cultures and experiences and is also open to job share proposals. To address barriers, we will consider reasonable adjustment and access requirements before, during and throughout the application and interview process. Please alert us in your application to anything we can do to make your process as accessible as possible.
This Job Vacancy has Closed
Browse all available jobs or sign up to receive job updates straight to your inbox.