Head of Music
Inner London Main Pay Scale +TLR 2a or UPS +TLR 2a
depending on experience
Hackney New Primary School is looking for a passionate, experienced Head of Music to join their specialist music department. Encouraging an inclusive, bountiful music curriculum to our students, believing in the power of education.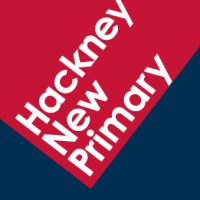 Employer
Hackney New Primary School
Location
Hackney New Primary School
Contract Type
Full-Time Permanent, Part-Time Permanent
Closing Date
21st June 2022
Hackney New Primary School is currently seeking a Head of Music to join the team. We are an outstanding primary school with a unique specialist music program. From Reception, every child follows a rich foundational program of musicianship (Kodaly/Dalcroze) and learns a string instrument for free. We have a dedicated and established Music Department with upper and lower strings tutors. Music is woven through the fabric of the school and we are looking for a motivated leader to provide leadership to the Music team, taking overall responsibility for leading the provision of a vibrant and innovative music curriculum (focused on string instruments – violin, viola, cello, bass), as well as singing assemblies, orchestras, co-curricular events, concerts, services, and ABRSM practical exams (for Year 6). This post is not suitable for ECTs.
Hackney New Primary School is an outstanding and exciting school striving to create something unique and special in the heart of London. We are distinguished by our commitment to music as a core subject alongside English and maths and our mission to keep the development of the whole child at the centre of our work.
In Reception children have a daily music lesson, learning the language of music through Kodaly and Dalcroze methodologies and from Year 1 to Year 6, children have 2 instrumental lessons per week, a whole class orchestra and two musicianship classes where the children continue to develop their musical understanding. Children are given the choice between violin, viola, cello and bass at the end of Reception and are expected to study the instrument until Year 6. Children perform widely in school, locally and at a national level, having a rich and diverse experience.
The successful candidate will:
Be an experienced teacher and have a proven track record of successful music teaching across the Primary Stage.
1st study string player, with significant teaching and playing experience on violin, viola cello or bass
Significant experience teaching string instruments other than first study
Significant experience in leading large group string programmes
Significant experience in delivering Kodaly and Dalcroze musicianship classes
Be an expert in Music, deeply knowledgeable and practically able in the subject.
Be able to lead the Music curriculum through effective planning, teaching, communication and management of the Music team, resources and organisation of the curriculum.
Have the drive, passion, enthusiasm and ambition to lead and manage others.
Believe resolutely in the power of education to change the lives of families and young people, regardless of background or prior educational attainment, and are prepared to go the extra mile to make this belief a reality.
Committed to excellence, inclusion and high expectations
An effective organiser with good interpersonal skills
Flexible and able to respond to change quickly and effectively
Proactive team member committed to building an 'exceptional' school
Be able to lead teaching of string instruments (violin, viola, cello and bass) and have solid keyboard skills.
We provide:
High quality, personalised induction
Excellent tailored professional development opportunities which enable staff to develop their own practice and impact others nationally
A highly engaged staff who work hard together and thrive in a happy, friendly environment
A commitment to your career aspirations and professional development
A strong leadership team
A clear vision for the future – please see our website www.hackneynewprimaryschool.org
Knowing that racism, sexism and other forms of discrimination exist, we promote justice, fairness and equality in all areas of school life. All backgrounds and groups, including those with disabilities, are welcome to apply.
How to Apply
To apply, please contact the school office to request an application pack by emailing hnpsinfo@ekotrust.org.uk.
If shortlisted there will be two lesson observations in a string class and musicianship class, instrumental performance on first study instrument, piano sight reading test and an interview. During the interview your motives for taking on this leadership responsibility will be explored.
Hackney New Primary School is committed to the safeguarding of all children, through its policies, practice and monitoring procedures and expects all staff and volunteers to share this commitment. A criminal record check via the DBS will be undertaken for the successful candidate.
This Job Vacancy has Closed
Browse all available jobs or sign up to receive job updates straight to your inbox.