Head of Instrumental Tuition
Main Teachers' Pay Scale
(or equivalent) – Outer London
For October 2021, or January 2022 for the right candidate, Enfield Music Service is seeking a passionate and inspirational musician and educator to innovate and develop instrumental teaching and learning across the London Borough of Enfield as Head of Instrumental Tuition.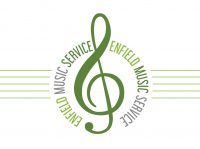 Employer
Enfield Music Service (Enfield Council)
Location
London Borough of Enfield
Contract Type
Part-Time Permanent
Closing Date
5th September 2021
Enfield Music Service (EMS) is the lead organisation for Enfield's Music Education Hub and is a specialist service comprising a team of dedicated, experienced and passionate staff and tutors. The service delivers high quality music-making opportunities for children and young people, both in and out of school hours. We believe in supporting all children and young people in accessing and experiencing the benefits of music, and aspire to reflect and champion the varied experiences, heritage and cultural diversity within the community of Enfield.
For this role, we are looking for an outstanding, committed and inspirational teacher and musician with a specialty in Brass, Strings or Woodwind, who has the ability to enrich and enhance the musical development of young musicians. If you are passionate about music education, innovative and creative, with a growth mindset and ability to work well as part of a team then we would love to hear from you.
Under the direction of the Head of Enfield Music Service, the Head of Instrumental Tuition will be responsible for:
• Developing and growing the current provision for high-quality instrumental teaching and learning across the London Borough of Enfield, including coordination of WCET/First Access programmes.
• Contributing to the management and strategy of Enfield Music Service as a member of the Leadership Team.
• Assisting with the leadership and co-ordination of EMS tutors, including organising training opportunities.
• Teaching group and individual lessons, and potentially leading whole class instrumental programmes, in schools.
• Supporting the delivery of the EMS ensembles programme with potential to conduct an ensemble.
This post is 0.6 FTE (3 days per week), with one of the days ideally a Monday to facilitate strategic working with other members of the Leadership Team. The post is on Teachers' Pay and Conditions but QTS is NOT essential for the role.
We are committed to equality, diversity and inclusion, both in our work with children and young people, and with regard to our workforce. We welcome applications from those from underrepresented ethnicities, and from all qualified candidates regardless of gender, disability, religion/belief, sexual orientation or age.
How to Apply
For more information and/or the full job description, person specification and application form, please email wendy.kemp@enfield.gov.uk