Head of Curriculum Music
TP+C Inner London +TLR2
Starting September 2020, Brent Music Service (BMS) is seeking to appoint a dynamic, aspirational and experienced teacher with QTS to lead our unique whole-class "Music'sCool" Programme.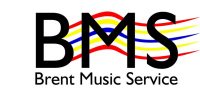 Employer
Brent Music Service
Contract Type
Full-Time Permanent
Closing Date
15th May 2020
The Head of Curriculum post holder is also part of the Senior Leadership Team and the successful candidate for this post will be eligible to apply for the internal appointment of Deputy Head of BMS later in the autumn term.
Music'sCool covers the National Curriculum for Music and is mainly delivered in partnership with class teachers with only a few schools using it as PPA cover. It was described by OFSTED as 'an excellent partnership programme' in the 2012 report: Music in Schools: Sound Partnerships.
Music'sCool is currently taught by a team of 15 BMS teachers in over 30 primary schools in Brent, reaching over 9,000 children. This Music'sCool syllabus, devised and developed by us, allows for flexibility in terms of teaching material with teachers free to select musical material suitable for each school. The programme places singing at its heart and gives every child the opportunity to learn several instruments including the recorder, violin, ukulele, tamboo bamboo, African drums and samba. The syllabus also includes beatbox and rap in year 6.
Music'sCool is a progressive programme where skills and knowledge are developed year on year, with Year 6 pupils emerging as competent well-rounded musicians. We use aspects of the Kodaly method in order to facilitate this progression and consistency. It is desirable, but not essential for applicants to have knowledge and experience of the Kodaly approach.
The Music'sCool Programme links with instrumental teaching programme in schools as it allows our teachers to identify children who are ready to go on to learn an instrument in small groups or join a school ensemble. Children who learn an instrument are also encouraged to bring it to their Music'sCool lessons where they can play as part of the class ensemble. Our Music'sCool teachers often also teach instrumental lessons and/or ensembles as part of their timetable in each school. This makes for a varied and rewarding teaching timetable and less travel, as our teachers usually spend a whole day in each school.
The successful candidate will be expected to teach the Music'sCool programme, as well as small group instrumental or vocal lessons and manage Music'sCool teaching across the borough.
The successful candidate should be an outstanding practitioner who has worked in a range of schools and settings and can model excellent practice.
This exciting and rewarding role includes recruitment, training and management of staff, monitoring of standards, strategic development and liaison with schools and partner organisations, families and BMS tutors, as well as organising large-scale performances and events.
This Job Vacancy has Closed
Browse all available jobs or sign up to receive job updates straight to your inbox.