Guitar Tutor
£28.01 - £30.36 per hour
Do you want to join a friendly, dynamic and exciting team? If so come to Hounslow to teach guitar!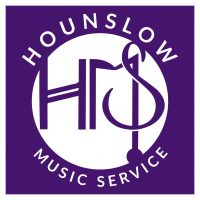 Employer
Hounslow Music Service
Contract Type
Part-Time Fixed-Term Contract
Closing Date
30th November 2021
Due to the relocation of a successful guitar teacher, Hounslow Music Service require a teacher, or teachers, to deliver approximately 25 hours of guitar teaching from January 2022. The teaching is a mixture of small groups and individual, across several primary and secondary schools. A passion for widening access for all children, the ability to motivate and inspire young people and an excellent track record are essential. The tutor will need to offer both classical and contemporary styles.
Our Hounslow community is a diverse one and we would welcome those who are representative of this community.
Both experienced and new teachers to the profession are welcome to apply. Candidates should have a professional qualification on their instrument.
This Job Vacancy has Closed
Browse all available jobs or sign up to receive job updates straight to your inbox.