Guitar & Piano Teachers for Corporate clients
£25.00 - £30.00 per hour
Square Mile Music are expanding and looking to hire music tutors to work on-site and teach employees at a number of multi-national companies in Central London.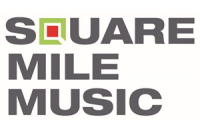 Employer
Square Mile Music
Closing Date
9th June 2017
Lessons will be one-to-one and held during normal office hours. We are looking for enthusiastic and presentable individuals who would be comfortable working in a professional environment.
We are primarily looking for piano and guitar tutors who can teach a variety of styles. However, we are also interested to hear from you if you teach other instruments such as vocals, drums, strings, woodwind and other instruments.
This is an excellent opportunity for talented teachers looking for a new challenge to join a growing music tuition business in the City.
This Job Vacancy has Closed
Browse all available jobs or sign up to receive job updates straight to your inbox.