Fundraising Consultant
£5000
tender for contract
Bromley Youth Music Trust (BYMT) wishes to appoint a fundraising consultant to help the organisation grow its income from grant-making bodies, particularly charitable trusts and foundations, statutory sources and National Lottery distributors. The ideal candidate will have a demonstrable track record of fundraising from a range of sources, including arts and non-arts funders, be an excellent communicator and able to think strategically and imaginatively.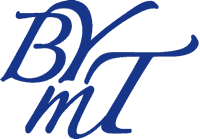 Employer
Bromley Youth Music Trust
Location
Online or in person at Bromley Youth Music Trust, BR2 8AA
Closing Date
29th January 2021
BYMT has successfully operated as an independent music service for more than 26 years, becoming a charitable company limited by guarantee in 1994. During this time, we have provided high-quality instrumental, vocal and ensemble tuition to tens of thousands of children, young people and adults in the London Borough of Bromley. It is our vision that ALL children, young people and the wider Bromley community will have the opportunity to benefit from the enriching and transformative power of music.
To deliver our vision we have the following strategic aims:
• To support schools in providing an outstanding music education.
• To develop our progression pathways.
• To ensure that everyone is included.
• To nurture life-long enjoyment of music.
• Everyone in the wider community knows that BYMT exists, what we can offer them or their families and how to access our offer.
BYMT is the lead partner for Bromley Music Education Hub and delivered a diverse range of in-school music projects to 7,030 children in the 2019/20 academic year. As the Bromley Hub Lead, BYMT collaborates with the local authority, schools, art organisations, community and voluntary organisations and other hubs to create joined-up music education provision that responds to local need and fulfils the objectives of the National Plan for Music Education.
BYMT is the largest cultural organisation in Bromley, with 142 employees and 189 freelance teachers. It provides instrumental and vocal tuition to 6000 children each year. In addition, 1500 children regularly participate in a diverse range of groups including bands, orchestras, choirs, rock bands, keyboard classes and musical theatre. BYMT students can also participate in a range of performance opportunities, holiday courses, and annual international residential tours. BYMT is developing satellite programmes which provide subsided tuition in culturally underserved areas in Bromley.
We ensure that ALL children are able to access our services through the BYMT Young Musician's Bursary which provided support to 578 children last year. We recognise the benefits of community music making and recently extended our offer to adults providing opportunities to sing in a choir, learn ukulele or keyboard in a group, play in a band or orchestra or join a musical theatre dance class. Our services are open to all students, regardless of their home postcode. In fact, our new online offer already reaches more than 500 students, including participants much further afield including Europe and Hong Kong.
Nationally, BYMT shares its expertise and has developed partnerships with other local and national music education organisations, including music hubs, the National Youth Choir, Music for Youth, National Children's Orchestra, National Youth Jazz Orchestra and the National Youth Orchestra.
BYMT is a national leader in whole class provision, pioneering an immersive programme based upon the positive pedagogy from the 'El Sistema' programme. This highly acclaimed 'Band on the Run' programme is now delivered by organisations in other parts of the country.
BYMT has developed a resilient and sustainable funding model, with traded income from schools, families and adult learners accounting for 69% of annual income. Although Covid-19 has had a negative impact upon our finances, through the action we have taken over the last few months, including a successful application for a Cultural Recovery Grant, we have been able to stabilise our financial position. We are now ready to implement a recovery plan to enable BYMT to get back on its feet through new innovative ways of working, focusing on inclusion.
To achieve this, BYMT intends to develop new income streams, with a focus on grant-making funders, particularly trusts and foundations, statutory funders and National Lottery distributors. However, BYMT's staff team has limited fundraising expertise and capacity to undertake fundraising, so we are looking for a professional fundraiser who can assist with the development of this vital work.
How to Apply
For more information and details of the application process, please contact
Sue Brown: sue@bymt.co.uk (Deputy Head of Service) or
Gerald Sterling: gsterling@bymt.co.uk (CEO/Head of Service)
This Job Vacancy has Closed
Browse all available jobs or sign up to receive job updates straight to your inbox.