Full Time Woodwind Teacher
£16,461-£38,250
Unqualified or qualified
Bolton Music Service (Greater Manchester Music Hub) is seeking to appoint an experienced woodwind teacher to a permanent full time post under Teachers Pay and Conditions.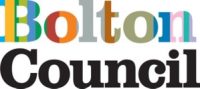 Contract Type
Full-Time Permanent
Closing Date
15th May 2017
Bolton Music Service (Greater Manchester Music Hub) is seeking to appoint an experienced and enthusiastic woodwind teacher. The successful applicant will work in a range of schools teaching small and large groups, and also to work with full classes as required. You will have the chance to work in both Supervision and Specialism teams to develop schemes of work, special projects and new resources.
You will need to demonstrate a passion for teaching, musical expertise and excellent interpersonal and communication skills. You will be involved in teaching in schools during the day and also the development of Bolton Music Service's out-of-school ensemble provision.
The successful candidate will need to demonstrate key abilities to work independently, in a range of teams, and will need excellent communication and interpersonal skills to engage with pupils, parents, teachers, school leaders and partners.
The position is open to both unqualified and qualified teachers.
Unqualified Salary £16,461 – £26,034
Qualified Salary £22,467 – £38,250
This department is committed to safeguarding and promoting the welfare of children and young people and expects all staff and volunteers to share this commitment. Successful candidates will be subject to an Enhanced Disclosure by the Disclosure and Barring Service.
How to Apply
To apply click the link below
Closing date: 15th May 2017 at 12 noon
If you require any further information please contact patricia.tremayne@bolton.gov.uk or telephone on 01204 333537
This Job Vacancy has Closed
Browse all available jobs or sign up to receive job updates straight to your inbox.