Freelance Secondary Music CPD Consultant
The Hub is seeking an experienced Freelance Secondary Music CPD Consultant to support secondary schools and teachers across the region as part of the Hub's 'School Music Education Plan'. Up to date knowledge across a range of delivery styles, key stages and exam boards is an essential requirement for this position.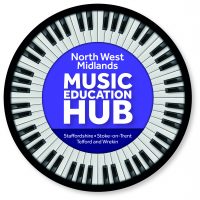 Employer
The North-West Midlands Music Education Hub
Location
Staffordshire, Stoke-on-Trent and Telford & Wrekin
Closing Date
30th November 2018
More specifically, the role will entail:
• Visiting secondary schools to offer support and guidance to music leads
• Supporting music leads in ensuring the best curriculum offer for pupils
• Working with school leadership teams to maintain and improve the focus of music in school
• Advising on pathways including: curriculum, exam boards, moderation etc.
• Signposting and utilising the resources of the Hub partnership in support of secondary schools
The role will also involve:
• Liaising with the Music Education Hub key contacts (Music Service Managers) to ensure all plans link with the Hub Business Plan, School Music Education Plan and those of individual organisations
• Representing the Music Education Hub through attendance at external meetings and events (e.g. Annual Music Summit, Music Network Meetings)
• Reporting on progress to partners via the quarterly steering group meetings
Salary: £300 per day, 1 day per week, term time
How to Apply
If you have any enquiries, would like an informal discussion about the Hub or this position, or would like to apply then please contact John Callister, Head of Service, Entrust Music Service Staffordshire (Lead Partner) via the email john.callister@entrust-ed.co.uk or on 07921 277351.
This Job Vacancy has Closed
Browse all available jobs or sign up to receive job updates straight to your inbox.