Freelance Coordinator/Editor
Music Mark is a membership organisation for the music education sector, representing and providing support to Music Service, Hub Partner, Individual, Corporate and School members. We are looking for a freelance consultant to work with the CEO, her team and members of a steering group to 'refresh' A Common Approach – a instrumental music curriculum first published in 2002.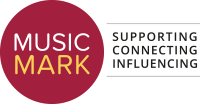 Location
Working at home, with regular online and/or face to face meetings
Contract Type
Fixed-Term Contract, Freelance
Closing Date
30th April 2021
The work will include the following:
1. Facilitating meetings of the steering group who will provide expert advice and guidance on how the
existing publication can be 'refreshed' to reflect music education in the 2020s
2. Acting as the editor of the 'refreshed' content, pulling it together into a re-imagined digital
'publication' which will support instrumental teachers, in particular those who are entering, or
newly appointed into, the profession
3. Coordinating the digitisation of the publication including working with Music Mark's web designer
and possibly with other media partners to commission and/or collate video and other resources.
Regular discussion and collaboration with the CEO and Finance & Admin Officer will help to best use the limited consultancy time available to Music Mark through this appointment.
Period of engagement: June 2021 to March 2022
Fee available: £4,500 plus reasonable travel expenses
Estimated No. Days: It is anticipated that this fee represents approximately 15 days
Location: Working at home, with regular online and/or face to face meetings with
the Music Mark team and steering group of music teachers
A full brief for the role can be found here.
Closing date for submissions is Friday 30th April at 5pm. Interviews will be held virtually using Zoom on Tuesday 11th May.
How to Apply
Please send a CV and proposal explaining how you would approach the brief and the skills you can bring tothis consultancy work to bridget.whyte@musicmark.org.uk. Please keep your proposal to no more than two pages. Both the CV and Proposal should be submitted as attachments to your email, ideally as PDFs.
This Job Vacancy has Closed
Browse all available jobs or sign up to receive job updates straight to your inbox.