Freelance Comms and Marketing Consultant Advisor
£4,200 plus reasonable travel
Consultancy Fee
Music Mark's Comms and Marketing (C&M) Manager is about to go on Maternity Leave (est. for end of September 2020), and the Board and CEO have developed a plan for the cover of her role whilst she is on leave. This plan includes promoting the Finance and Admin Assistant to carry out much of the day-to-day work of the C&M Manager (re-titled to being the Comms and Marketing Officer, but maintaining some specific Finance and Admin tasks during this period); appointing an intern or freelance administrator (depending on whether Music Mark can safely reopen its London office); and engaging a freelance Comms and Marketing (C&M) Consultant.
The freelance C&M Consultant will provide strategic advice and support to the Music Mark team, to ensure the ongoing delivery of clear comms and marketing to the Membership and the wider sector.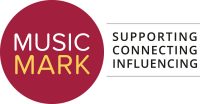 Location
(Applicant need not be London based)
Closing Date
8th June 2020
This Job Vacancy has Closed
Browse all available jobs or sign up to receive job updates straight to your inbox.