First Access Music Coordinator
£30,930-£32,637
Hillingdon Music Hub is looking to recruit a First Access Music Co-ordinator to lead and develop a programme of Whole Class Ensemble Tuition and other in-school and out-of-school projects.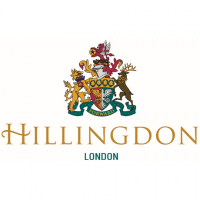 Employer
Hillingdon Music Hub
Contract Type
Part-Time Permanent
Closing Date
13th July 2018
Hillingdon Music Hub delivers Whole Class, group and individual tuition to children across the second-largest London Borough. We are a thriving and expanding music hub, working as part of Hillingdon Council.
In 2016 we launched our new programme of First Access (whole class ensemble tuition) to schools across Hillingdon. In two years this has grown to cover over 20 primary schools. We are now looking to expand our programme to get even more coverage of schools in the borough, especially in the South.
You are a qualified and/or experienced music teacher who understands the whole-class context, and can deliver a range of first access projects across different genres that will excite the interest of schools, generate large-scale engagements of students, and prove sustainable in the long term.
You will run performance and music education projects, taking responsibility for budgets, school liaison and evaluation. You will manage a small team of sessional staff and may also coordinate the efforts of freelancers.
You will also plan and deliver our annual borough-wide concert highlighting Whole Class activity.
The postholder will also create CPD materials for teachers to use in schools.
This Job Vacancy has Closed
Browse all available jobs or sign up to receive job updates straight to your inbox.