First Access and Curriculum Music Coordinator, Ensembles and Events Officer, Database and Inventory Officer
£24,462 to £33,291
Hillingdon Music Hub is looking to recruit a First Access and Curriculum Music Coordinator, an Ensembles and Events Officer and a Database and Inventory Officer. Hillingdon Music Hub delivers Whole Class, group and individual tuition to children across the second-largest London Borough. We are a thriving and expanding music hub, working as part of Hillingdon Council.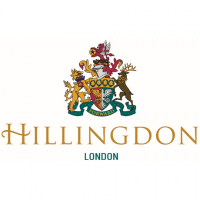 Employer
Hillingdon Music Hub
Location
Hillingdon Schools
Closing Date
22nd December 2019
First Access and Curriculum Music Co-ordinator
We are seeking a qualified and/or experienced music teacher who understands the whole-class context, and can oversee a range of first access and curriculum projects across different genres that will excite the interest of schools, generate large-scale engagements of students, and prove sustainable in the long term.
Ensembles and Events Officer
We are seeking an enthusiastic person with an appreciation for music education to be a central organising force in our Music School and events. The postholder will work closely with parents and children on rehearsal and event days (significant weekend and evening work will be involved in term time), as the main on-the-ground person ensuring that our activities are safe and well co-ordinated.
Database and Inventory Officer
We are seeking a detail-orientated person to be our Database and Inventory officer, working at our centralised instrument store and ensuring that all our tuition activities are supported with adequate stocks of working instruments, and that all of the instruments end up with the right children, and return safely to us after use. The postholder will manage our contractors on instrument repair. Using the same skillset, the postholder will also work on our Paritor database to maximise our efficiency in collecting, processing and reporting data about all our lessons.
How to Apply
To submit an application, please apply online below.
This Job Vacancy has Closed
Browse all available jobs or sign up to receive job updates straight to your inbox.