Experienced Vocal Teacher & Choir Director
Various hourly rate
Experienced Vocal Teacher & Choir Director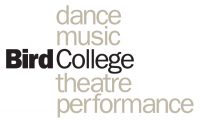 Closing Date
13th December 2018
We require a part time experienced vocal specialist who is able to:
• Deliver one-to-one tuition and take students through examinations to Grade 8+ in all styles, including musical theatre and classical.
• Direct the Music Service choirs (these include Junior, Senior Youth and Adult Choirs)
• Provide vocal support in Bexley primary and secondary schools
The above roles may be divided between more than one person, depending on the capabilities and availability of the successful candidate(s).
Current hours are approximately:
One-to One Tuition (£32.75 per hour): 3 hours a week over 2 days including Saturdays.
Music Service Choirs (£36.90 per hour): 5 hours (3 choirs: Tues, Wed, Sat)
Vocal Support/Teaching (£32.75 per hour): 1-2 hours weekly during the school day (days TBC)
There may be some flexibility with the days and the potential for the hours to expand or reduce.
This education and training provider offers training for young people; therefore enhanced DBS checks are required for the successful applicant.
The organisation is committed to equal opportunities and safeguarding the welfare of young people.
This Job Vacancy has Closed
Browse all available jobs or sign up to receive job updates straight to your inbox.