Executive Assistant
£25,500 – £27,882 pro rata
dependent on experience
Music Masters is recruiting an Executive Assistant. This position offers a unique opportunity to join one of the UK's most enterprising music education organisations, as we prepare to launch our next strategy and widen our impact on a national scale.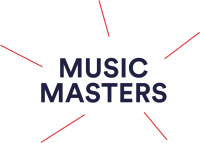 Location
Mostly remote working, with one day per week in Music Masters' office (Kennington, London SE11 6SF)
Contract Type
Part-Time Permanent
Closing Date
3rd August 2022
Reports to: Chief Executive Officer, but liaising closely with the rest of the team
Hours: This is a part-time role initially for 2.5 days week, arranged flexibly across a minimum of 4 days a week. We encourage and support flexible working.
Pension: Contributory Pension incl. 5% employer contribution
Benefits: 20 days annual leave + bank holidays (pro rata), plus 3-4 days' office closure between Christmas & New Year, and Employee Assistance Programme
Start date: As soon as possible
While no two days are the same, an idea of tasks undertaken by the post-holder is as follows:
Executive Assistant Tasks
Executive diary management and support, particularly with Music Masters Board and committee members and external partners, including creating agendas, research ahead of meetings, booking venues and coordinating large meetings offline and online, and occasional attendance / minute-taking at / and report writing following meetings
Governance support including onboarding new trustees, applying for DBS checks, and arranging training as appropriate
Co-ordinating trustee, partner and occasionally donor engagement with Music Masters activities, including creating schedules for school visits and event attendance
Support Chief Executive and Senior Team's logistics, which may include travel arrangements and accommodation booking for work trips, and processing expenses
Ad-hoc project support, including with the administration of I'M IN – our Inclusive Music Index
Supporting with legal and compliance matters
Office Administration
First point of contact for visitors in the office
Fielding queries from the general public and optimising our communications system
Ensuring a pleasant working environment within the office
Liaising with IT support to resolve issues or activate software updates as necessary
Maintaining our electronic filing system, ensuring records, processes and software are up to date, efficient and in good working order
Updating and supporting compliance with the staff handbook
Ordering and maintaining adequate levels of office supplies and equipment, including tech
Supporting data protection compliance and processes
Overseeing and optimising insurance and utility accounts
Premises management – main point of contact, liaising with cleaning and maintenance staff, landlord and others
Project / contractor / membership administration, including processing contracts
Distribution of post within the team and posting items as needed
Keeping our health and safety policy updated and implemented including tasks such as creating or updating risk assessments, arranging PAT testing and ensuring a safe working environment
Helping to coordinate media interviews and appearances as and when they arise
Co-ordinating team wide and social activities, including away days, birthdays, and social events
Supporting with petty cash distribution when necessary
Supporting with social media
Other
Attendance at events, workshops, concerts, training, meetings, conferences and other activities in representation of Music Masters as appropriate
Being an advocate for and an example of Music Masters' core values of excellence and inclusion.
Undertaking other projects and duties as may reasonably be required by Music Masters
Who are we looking for?
Music Masters is a warm and inclusive team of professionals who are passionate about delivering the very best outcomes for everyone connected to the charity. We are looking for an engaging, motivated individual who shares our values of inclusion and excellence, believes in the power of music for children and young people and wants to use their skills to make a difference in the world.
We believe that diverse teams perform better, and as such are committed to bringing people of all backgrounds into our team to create a genuinely inclusive workplace where everyone can thrive. We are actively recruiting amongst two groups that are under-represented in our sector: those with a disability and those with African, Caribbean or Asian heritage. Candidates who identify with either of these groups and meet the minimum criteria for the role will be guaranteed an interview.
Personal qualities and skills required for success
The successful candidate will be highly efficient, will enjoy creating and working in an orderly environment, will be friendly and warm, able to collaborate well with colleagues and will be motivated by the social agenda of the charity, sharing the organisation-wide values of inclusion and excellence.
The successful candidate will have the following qualities and skills:
Strong interpersonal skills, with evidence of having worked closely and effectively with a range of senior stakeholders
Clear and confident written communication skills
Able to follow (and design, where necessary) clear work processes and support others to do so
Strong organisational skills, including the ability to coordinate projects to fixed timelines, delivered to the highest quality, and with a proactive approach in terms of identifying, communicating, and addressing potential delays or issues
Confident and proficient with standard MS office programmes including Word and Excel
Adept at learning new skills
Ability to take initiative and think creatively
An eye for detail
The ability to prioritise tasks, working independently for much of the time
A good understanding and practical knowledge of GDPR and data protection
How to Apply
Application Deadline: Wednesday 3rd August 2022, 5pm
To apply for this position, please visit https://musicmasters.org.uk/work-with-us/.
Music Masters is an equal opportunities employer. We are committed to enabling people from a diverse range of backgrounds to build careers in the arts, education and charity sectors.
If you are unsure whether or not your skills match the job description but are interested in the role and would like to have an informal discussion prior to submitting an application please write to contact@musicmasters.org.uk. We will do our best to facilitate this, but please bear in mind that this may not always be possible at particularly busy times.
We are committed to fair recruitment. As such, your name, educational background and protected characteristics will be hidden before your application is passed to panel for consideration. Your name will only be provided to the panel prior to interview.
If you have any access needs that are not accounted for within the online written application form process, please don't hesitate to get in touch.