Event and Conference Sales Executives
£15.00 per hour
plus travel expenses
An ad-hoc role in our Business Development Team, attending education events around the UK to exhibit and promote Out of the Ark Music and to help develop partnerships in the primary education sector. Excellent interpersonal skills required. Role could be fulfilled by more than one person regionally.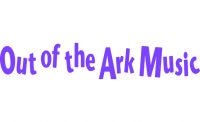 Employer
Out of the Ark Music
Location
Office in Middlesex, but Executives based regionally
Closing Date
3rd January 2019
Out of the Ark Music is currently looking for regional ad-hoc Event and Conference Sales Executives to join the Business Development team. A leading publisher of music resources for the primary age range, Out of the Ark Music is well-known for its top-quality publications that provide songs and musicals to inspire, excite, enhance and expand children's enjoyment of music. Our material is used and loved by thousands of schools in the UK and across the world, and we believe that songs and singing can transform children's lives.
As a member of the Business Development team you will attend music education conferences and educational network events/meetings around the country to promote Out of the Ark Music's titles to Music Hubs/Services and other educational networks.
You will be the face of Out of the Ark Music at these events, providing advice about our products, taking orders and looking for opportunities to network with music hubs and other relevant organisations. You may have some experience in sales or perhaps have a musical/singing background which would be an advantage, or you may have worked for a music hub in the past, but most of all you will have a consistent desire to deliver high-quality customer support and be happy to travel and attend events on an ad hoc basis. A warm and friendly personality is of course essential along with excellent communication skills. We will provide you with the necessary equipment to show our products and full product training will be given.
This is a freelance role, or a zero hours worker contract can be considered. For a full Job Description and Terms, please go to our website at https://www.outoftheark.co.uk/about/work-for-us/.
How to Apply
For a full Job Description and Terms, please go to our website at https://www.outoftheark.co.uk/about/work-for-us/.
To apply for this role, please submit your CV and covering letter to anna@outoftheark.com, outlining your interest and salary expectations. Please provide details of two referees, one of which should be an employer.
This Job Vacancy has Closed
Browse all available jobs or sign up to receive job updates straight to your inbox.