Ensemble Tutor
£28000-£34000
The Arts Educational Schools London is seeking to appoint an Ensemble Tutor with Musical Director Responsibilities from 1st September 2018 to teach pupils aged 11 – 18 years.
The successful candidate will have high standards and expectations and an excellent understanding of musical theatre and choral works with a proven ability to teach across the full age and curriculum range and an awareness of the practical elements of the BTEC Level 3 Extended Diploma
This full time post will be demanding and challenging, and will be central to the development of the school and its associated activities. Opportunities exist to innovate and extend the current provision.
The post would be suited to an experienced, enthusiastic, dynamic and visionary teacher who enjoys working with and will continue to inspire talented young people.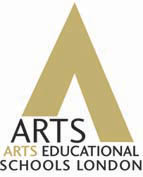 Employer
Arts Educational Schools London
Location
Chiswick, London
Contract Type
Full-Time Permanent
Closing Date
13th April 2018
PRINCIPLE RESPONSIBILITIES
• To plan and teach ensemble singing groups from Key Stages 3-5
• To assist in the planning and management of Music and Day School Musical Theatre productions the rehearsals and performances (both live and recorded)
• To consult with directors and choreographers in planning and delivering School musicals
• To coach and prepare cast members and direct the orchestra or band
• To expand and enhance the breadth and depth of a range of music within all choral groups
• To study and interpret musical scores
• To select music for performance with consideration for such factors as ensemble size and ability, availability of scores, and the need for musical variety
• To provide piano accompaniment to ensemble groups for rehearsal purposes
GENERAL RESPONSIBILITIES
· To carry out all teaching responsibilities in line with the curriculum
· To maintain and monitor appropriate records of pupils' and students' learning and achievements
· To design, develop and write suitable schemes of work for Key Stages 3-5
· To liaise with relevant Form Tutors with regards students or pupils identified for any reason
· To write reports, attend Parents' Evenings / meetings and respond to parents' enquiries within reasonable time scales
· To devise and implement a rehearsal programme resulting in pupil and student productions that meet the expectations of a specialist School with a performing arts focus and to offer the flexibility required to achieve exceptional standards.
· To attend meetings as appropriate
· To take on the pastoral responsibilities of a Form Tutor
· To keep abreast of all exam specifications
· To meet all deadlines
· To encourage a growing confidence in pupils and students enabling success in performance and examination
· To maintain effective discipline through the implementation of the School's agreed procedures
· To contribute to and have a willingness to develop professional skills by attending CPD courses and participating in the appraisal process
CURRICULUM
· To teach core Singing and Musical Theatre Units to Students on the Edexcel BTEC Level 3 Extended Diploma
· To ensure that curricular records and assessments are kept and reports written
· To mark all work set in relation to the Edexcel BTEC level 3 course mark scheme
· To teach ensemble singing classes to Year's 7-13
ADDITIONAL INFORMATION

The post holder must accept responsibility for ensuring that the policies and procedures relating to Health and Safety in the workplace are adhered to at all times.
The post holder must at all times carry out their responsibilities with due regard to the Arts Educational Schools London Equal Opportunities Policy.
The post holder must carry out their responsibilities with due regard to the non-smoking environment of the School.
The post holder must respect the confidentiality of data stored electronically and by other means in line with the Data Protection Act.
The School is committed to safeguarding and promoting the welfare of children and young people. Applicants must be willing to undergo child protection screening, including checks with past employers and the Disclosure and Barring Service.
The above list is not exclusive or exhaustive and the post holder will be required to undertake such duties as may reasonably be expected within the scope and grading of the post. All members of staff are required to be professional, co-operative and flexible in line with the needs of the post and the School. Job descriptions are regularly reviewed to ensure they are an accurate representation of the post.
How to Apply
Please visit www.artsed.co.uk or contact Cheryl Jarman on 0208 9876697 to obtain an application form, which must be submitted together with a letter of application.
CV's on their own are not acceptable for this post
This Job Vacancy has Closed
Browse all available jobs or sign up to receive job updates straight to your inbox.