Emerging Educators
£20,111 (pro rata) OR £30/hour
(depending on role)
Music Masters is delighted to be introducing two exciting, year-long and paid teaching and training opportunities for aspiring music educators with a keen interest in music and social change.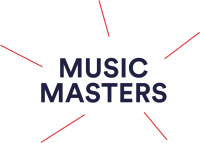 Contract Type
Part-Time Fixed-Term Contract
Closing Date
18th July 2022
Violinist
The first Emerging Educator role is for a Violinist. As well as supporting group teaching, you will take on an internship role that will also support a busy office team and develop your skills and understanding within an organisation at the forefront of innovation in music education, from engaging with fundraising, to events planning, to the logistics behind programme delivery, and more.
Cellist or Double Bassist
The second Emerging Educator role is for a Cellist or Double Bassist. As well as teaching within our Flagship Primary Schools, you will also take up a fully funded place on the Musicians of Change (PGCEi) Programme which will gain you a Masters-Level teaching qualification and introduce you to a community of inspiring music educators developing cutting edge teaching skills in equality, diversity and inclusion across the UK.
This Job Vacancy has Closed
Browse all available jobs or sign up to receive job updates straight to your inbox.