Education Manager SEN/D
£27,000-£29,000
This is a new and exciting role at Kent Music providing the opportunity to work across all areas of the organisation in the development and delivery of accessible and inclusive SEN/D music activity to children and young people across Kent.
Kent Music values diversity and welcomes under represented people to apply, we would particularly welcome applications from applicants with disabilities.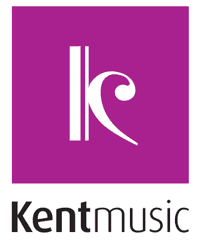 Contract Type
Fixed-Term Contract
Closing Date
28th July 2017
Main Duties
Create a strategic plan to develop SEN/D music provision within Kent Music and across the county working to an agreed budget.
Develop initiatives aimed at providing sustainable outcomes in increasing the number of SEN/D children and young people learning musical instruments or participating in an activity or ensemble through Kent Music and explore differential music offers Kent Music could provide.
Work closely with SEN/D schools and units across Kent to build relationships with the schools and provide them with effective support and guidance including knowledgeable advice on resources and equipment.
Explore the potential to develop music tuition and workshops in SEN/D schools and in the community, as a lead practitioner.
Work closely with the Professional Development Coordinator, to deliver training for specialist and non-specialist SEN/D teachers in classroom music delivery and curriculum support and to instrumental peripatetic teachers on working with SEN/D students within a mainstream setting;. This training would be provided by the role holder at times bringing in other specialists where required.
Advise the Senior Management Team on the strategic development of SEN/D policy and provision ensuring the organisation meets its responsibilities with regards to reasonable adjustments and access arrangements.
Work with the Head of Communications to advise on ensuring marketing and programmes are accessible including the development of effective measures to overcome the barriers to engagement.
Actively engage with SEN/D initiatives and developments at national, regional and local levels, as well as Music Hubs and music services including expanding knowledge on accessible musical instruments and assistive music technology.
Act as an advocate and main point of contact for SEN/D music education in Kent and develop relationships with new and existing partners and agencies.
Work with the Head of Partnerships and Development to identify and access funds to support SEN/D provision.
Any other duties as requested by line manager.
Person Specification
Essential requirements:
Education to degree level or equivalent.
Demonstrable music expertise.
Experience of working with or in schools or informal educational settings.
Experience of high quality and inspirational music delivery, preferably in an SEN/D setting.
Experience of managing projects or events for children and young people.
Evidence of proactively engaging with personal professional development and be willing to engage in further training as required to widen knowledge and best practice
An understanding of the current trends in music education and SEN/D and the context surrounding the work of Kent Music and partner music education organisations
Excellent communication skills, able to get across complex messages in a straightforward manner, relate well to people in a wide range of roles and contexts including parents, teachers, school personnel and other members of the Kent Music team.
The post holder is expected to be computer literate and able to use Microsoft Outlook, Word and Excel as well use of the Internet.
Well organised and able to prioritise a complex workload.
Up-to-date knowledge of safeguarding legislation for children, young people and vulnerable adults.
Desirable requirements:
Degree level or equivalent with a specialism in music education
Experience of building SEN/D programmes, making music accessible and appealing to children and young people.
Experience in developing and/or delivering professional development events.
Experience of mentoring or training others in relation to SEN/D and disadvantaged children and young people.
Be able to initiate ideas, set own targets and meet own/other people's deadlines
Other Information:
Kent Music values diversity and welcomes under represented people to apply, we would particularly welcome applications from applicants with disabilities.
To address any barriers we will consider reasonable adjustment and access requirements before, during and throughout the interview process. Please do let us know on your application anything that we can do to help make your process as accessible as possible.
The post is based at Kent Music's offices in Maidstone where there is free parking and disabled access and facilities. Office hours are 37 per week.
This role is subject to a full check through the Disclosure and Barring Service (DBS).
You will be expected to have access to transport to enable you to travel to schools and events across Kent. Should you have a car you will need to possess a full UK driving license which is insured for business use. If aged 25 or over, a pool car is available on a bookable system.
The holiday entitlement for this post is 22 days per year, rising by one day per year to a maximum of 27 days. This entitlement is in addition to statutory bank holidays
How to Apply
For a job description and application form please email Alison Haigh
This Job Vacancy has Closed
Browse all available jobs or sign up to receive job updates straight to your inbox.