Deputy Manager and Training & Quality Manager
£40,000 – £50,000
per annum
Lancashire Music Service is seeking to appoint two experienced, dynamic and well qualified individuals, who will continue to develop one of the most highly respected and largest music services in the country. This is an opportunity to help transform the lives of thousands of young people.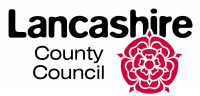 Employer
Lancashire County Council, Music Services
Location
Preston, Lancashire
Contract Type
Full-Time Permanent
Closing Date
24th April 2022
We have two vacancies for Lancashire Music Service: Deputy Manager and Training & Quality Manager.
We are excited to be recruiting for two new posts within our senior management team to enable us to expand our offer of training for teachers, develop our workforce in schools and ensure high quality teaching and learning across our service.
We are looking for outstanding music teachers with a track record of creating and delivering inspirational training programmes. You will have experience of managing others, supporting their professional development, and encouraging reflective practice.
As part of the Senior Management Team, you will be responsible for developing musical opportunities and deploying a team of teachers working across the South Region of Lancashire. Lancashire Music Service is Lead Partner for Lancashire Music Hub, and you will need to liaise with a wide range of stakeholders to develop effective partnerships throughout the county.
This is an opportunity to help transform the lives of thousands of young people across the county.
Are you committed to changing young people's lives through access to outstanding musical opportunities? Do you have the drive, passion, and resilience to challenge yourself and colleagues to deliver excellent services?
This Job Vacancy has Closed
Browse all available jobs or sign up to receive job updates straight to your inbox.