Deputy Head, Learning Development Manager
£34,900 - £47,300 + PRP
As part of our service expansion in order to better serve our pupils, schools, the workforce and the community, the award-winning Tri-borough Music Hub is recruiting for the brand new position of Deputy Head, Learning Development Manager.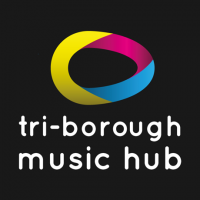 Employer
Tri-borough Music Hub
Contract Type
Full-Time Permanent
Closing Date
24th April 2017
We are looking for a highly motivated individual to be instrumental in developing the next phase of the Tri-borough Music Hub's strategic vision. You will need to positively contribute to the continued success and growth of the Tri-borough Music Hub, support the strategic development of the service, and have the drive to lead positive change. In addition to the strategic demands of the role, you will be expected to model best practice through an element of weekly teaching/musical leading in schools and in music centres.
The successful Deputy Head, Learning Development Manager must have vision and commitment to achieving high standards of innovative practice. The ideal candidate must be an outstanding music education professional, be a qualified teacher, and have leadership experience as well as being an excellent communicator. They will also need to be a practicing musician and have relevant experience and a successful track record in the field of music education.
Responsible to: Head, Tri-borough Music Hub
Responsible for: Learning development strategy
Line management responsibilities: Instrumental Provision Manager, Vocal Provision Manager, Lead Instrumental / Vocal Core Teaching Staff
Who we are
The award-winning Tri-borough Music Hub (TBMH) is the lead organisation that oversees the delivery of music education in three West London boroughs – the Royal Borough of Kensington and Chelsea; the London Borough of Hammersmith and Fulham; and the City of Westminster – working with schools, pupils and the workforce. It is a centralised Local Authority service which receives core funding from the Department for Education via the Arts Council England.
The TBMH Strategic Partners are two internationally renowned organisations – The Royal Albert Hall and The Royal College of Music. In addition a dedicated and quality-assured group of delivery partner organisations, with evidence of a successful track record, work to meet the TBMH's strategic aims.
How to Apply
Applying
For more details and to apply online please visit:
jobs.westminster.gov.uk/vacancy/deputy-head-learning-development-manager-310547.html
Please note
This post will start on 1 September 2017 and will be based in our office at the Lyric Theatre, Hammersmith.
An enhanced DBS Certificate is required for this post and the postholder will be expected to abide by legislation (e.g. Keeping Children Safe in Education, 2016) to ensure that all aspects of safeguarding are met.
If you have any questions about this opportunity, please call 020 3745 6026 or email stuart.whatmore@rbkc.gov.uk to arrange an informal chat about this position.
This Job Vacancy has Closed
Browse all available jobs or sign up to receive job updates straight to your inbox.