Curriculum Tutor
£40 per hour
Southwark Music requires a music tutor for two days a week at a primary school in Rotherhithe to teach on our Curriculum Partnership Programme. Applicants must have a minimum of two years whole class primary teaching experience with particular competence in leading large group singing.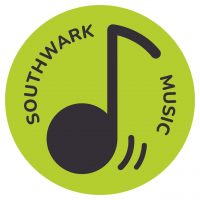 Employer
Southwark Music (Southwark Council)
Contract Type
Freelance/ Self-employed
Closing Date
22nd March 2022
Southwark Music are looking for a Curriculum Music Tutor for two days a week (ideally Mondays and Tuesdays) from 18th April 2022. Southwark Music recommend tutors to schools and the tutors are then paid directly by the school.
The tutor will be required to:
Plan, prepare, teach and evaluate whole class curriculum music lessons across the primary age range following Southwark Music's scheme of work. The tutor will be trained and managed by Southwark Music's Curriculum Manager.
Lead two after school music clubs
Liaise with the school and Southwark Music regarding timetabling and progress of pupils.
Organise and take part in performance opportunities available to pupils and promote external performance opportunities.
Foster positive relationships with members of staff and students and be familiar with the school's behaviour policy.
Be responsible for having up-to-date knowledge of developments in teaching and be able to implement these in lessons where appropriate.
Attend all training sessions and meetings required by Southwark Music.
Provide an up to date DBS check which can be organised through Southwark Music.
Skills/Experience required:
Minimum of two years whole class primary teaching experience
Ability to work on their own initiative with minimum supervision
Capacity for working under pressure.
Ability to inspire and enthuse children and young people within a positive learning environment
Excellent interpersonal skills with the ability to communicate positively and effectively
Good time management and organisational skills
Competency in singing and ability to teach a wide range of vocal styles
How to Apply
Please send a covering letter outlining your relevant experience and why you'd like to join Southwark Music along with your CV to Ruth.Clarke-Irons@Southwark.gov.uk.
This Job Vacancy has Closed
Browse all available jobs or sign up to receive job updates straight to your inbox.