Curriculum Music / Whole Class Teachers in Primary Schools
Bromley Youth Music Trust's work in Bromley schools is expanding and we are seeking to strengthen our bank of teachers available to teach curriculum and/or whole class music. Our music technology offer is proving to be particular popular with immediate vacancies available.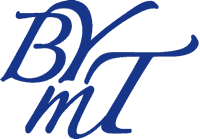 Employer
Bromley Youth Music Trust (BYMT)
Contract Type
Part-Time Fixed-Term Contract
Closing Date
4th February 2022
Salary: Based on TPS according to experience
Bromley Youth Music Trust (BYMT) is committed to working with schools to deliver a high-quality music service to students which will allow them to develop their musical potential.
We are looking to appoint people who are absolutely committed to maintaining and developing the outstanding quality of music making for which BYMT is famous whilst broadening and developing its activities still further.
Successful candidates will be given a temporary contract of uncertain duration for the purpose of providing curriculum music support and/or Whole Class Ensemble Teaching.
The hours worked may vary according to the demand for the contracted activities carried out.
Bromley Youth Music Trust is committed to safeguarding and promoting the welfare of children and young people and expects all staff to share this commitment.
Bromley Youth Music Trust is committed to valuing and celebrating diversity and promoting equality of opportunity for all its staff and students. We are working to create a learning and working environment which is free from prejudice, discrimination, intimidation and all forms of harassment including bullying. Respect for rights is at the heart of our planning, policies, practice and ethos and we expect all members of our community to model this in their behaviour and relationships.
This Job Vacancy has Closed
Browse all available jobs or sign up to receive job updates straight to your inbox.