Conductor Trafford Music Service Sinfonia Orchestra
£24.27 per hour
£25,776 (FTE)
Following the resignation of the long standing current post holders due to professional conducting appointments, Trafford Music Service seeks to appoint 2 x dynamic conductors to lead our Philharmonic and Sinfonia Youth orchestras on Friday evenings.
This is an exciting opportunity to work with the two most advanced orchestras in the service. You may apply for either the Sinfonia (training ) orchestra or the Philharmonic orchestra or both. You need only apply once.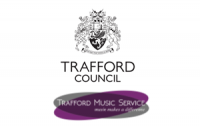 Employer
Trafford Music Service
Contract Type
Part-Time Permanent
Closing Date
12th July 2017
Unqualified Teacher Scale, Point 6 £25 776 ( FTE) £24.27per hour
Trafford Youth Orchestras 3 hours per week during Trafford school terms, from 5.45 – 8.45 pm on Fridays, based at The Claremont Centre in Sale.
Total hours = 0.11 of full-time equivalent
DIRECTLY RESPONSIBLE TO: Head of Music Service
DIRECTLY RESPONSIBLE FOR:
Main Purpose of the Job:
To contribute to the Trafford Music Service's performance programme by
Showcasing high quality youth performance work.
To conduct a Youth Orchestra aiming for high standards of achievement by planning stimulating musical experiences. The rehearsals are 6.30 – 8.30pm Fridays during term time. The start time is 5.45 to allow for set up and preparation.
To take the lead role for the pastoral supervision and safeguarding of the young people in the group by ensuring familiarity and compliance with policies and guidance designed to protect their well-being. e.g. procedures such as registers, risk assessments, supervision arrangements, Child Protection & Safeguarding, Health & Safety, Drug policy, First Aid etc.
To take responsibility for the leadership of the group at regular rehearsals and when participating in off-site activities e.g. performances, competitions, festivals, tours and residentials.
To choose and prepare suitable repertoire for the Youth Orchestra in consultation with other ensemble conductors.
To prepare the Youth Orchestra for three music service performances per year as part of the Trafford music service performance programme and to organise and additional 3 concerts across the year.
To effectively deploy tutors within full and sectional rehearsals, whilst assisting with the general organization of rehearsals, concerts and other events.
To organise and lead social activities for the orchestra members.
Main Duties:
Conductors are required to act in accordance with the policies of Trafford Music Service. Specific duties may include:
1) Working with individuals and groups of players, according to their needs
2) Researching and selecting appropriate repertoire for specific groups of players
3) Preparing resources to aid pupils' learning and progress
4) Rehearse the ensemble at its regular Friday rehearsals and conduct all performances during the academic year including the music services' winter, spring and summer gala concerts.
5) Conduct auditions and determine seating and ensemble participants
6) Offering appropriate advice and guidance to pupils.
7) Participating in arrangements for further training and professional development
8) Supporting concerts and performances that are part of the annual calendar, during term times
9) Attending staff meetings/training sessions, up to three times a year
10) Assisting with the preparation for concerts and other performances
11) Maintaining good order and discipline among pupils and safeguarding their health and safety
12) Ensuring that premises in which activities take place receive due care and respect
13) Undertake any other reasonable duties as required by the Head of Music
This Job Vacancy has Closed
Browse all available jobs or sign up to receive job updates straight to your inbox.