Conductor at Skipton Music Centre
Unqualified Teachers Pay Spine
We require an experienced and vibrant conductor to conduct our Senior Wind Band and Big Band at our Skipton Music Centre on Saturday mornings.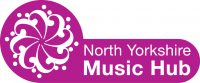 Employer
North Yorkshire County Council
Contract Type
Part-Time Permanent
Closing Date
10th October 2019
Skipton Music Centre runs for 30 saturdays per year and 3.5 hours each morning. The bands are made up of advanced players and both bands perform in a number of concerts and local events throughout the year. The successful candidate can claim for any hours above the normal contracted hours.
How to Apply
For full details and to submit an application, please click 'Apply Now' below.
This Job Vacancy has Closed
Browse all available jobs or sign up to receive job updates straight to your inbox.