Conductor and Instrumental Tutor
from £20,534.00
Trafford Music Service are seeking to recruit a conductor and instrumental tutor who is looking for an exciting challenge working to support the development of Trafford's highly regarded Music Service. You will need to be a self-motivated individual, an excellent, committed and enthusiastic teacher and have a passion for developing junior ensembles.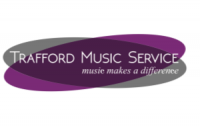 Employer
Trafford Music Service
Location
Trafford Music Service
Contract Type
Part-Time Permanent
Closing Date
22nd April 2018
The role includes teaching your instrument family through 1-1 or group lessons as well as directing the junior youth orchestra ensemble.
The ensemble runs 9.45 – 10.45 and the teaching will fit around this 915 – 9.45 and 10.45 – 12.15.
Pupils ages range from infants (where instrument type allows) to a maximum of 18 years old.
This post is a 3 hour per week contracted post, for a Saturday morning 9.15 – 12.15 during Trafford term times. These hours cannot be changed. There will be some compulsory concert attendance required throughout the year including weekend concerts.
We look forward to supporting the successful candidate in their development and we are committed to providing a nurturing and enthusiastic working environment for our staff.
You will have excellent organisational and ICT skills and an ability to work efficiently to deadlines. Excellent communication, planning and delivery is essential to this role, and above all else we want to recruit someone with a love for teaching children and inspiring the next generation of musicians
Full Description:
To contribute to the Trafford Music Service's performance programme by
Showcasing high quality youth performance work:
To conduct the Junior orchestra from 9.45am – 10.45am aiming for high standards of achievement by planning stimulating musical experiences.
To take the lead role for the pastoral supervision and safeguarding of the young people in the group by ensuring familiarity and compliance with policies and guidance designed to protect their well-being. e.g. procedures such as registers, risk assessments, supervision arrangements, Child Protection & Safeguarding, Health & Safety, Drug policy, First Aid etc.
To take responsibility for the leadership of the group at regular rehearsals and when participating in off-site activities e.g. performances, competitions, festivals, tours and residentials.
To choose and prepare suitable repertoire for the Youth ensemble in consultation with other ensemble conductors
To prepare the Youth ensemble for three music service performances per year as part of the Trafford music service performance programme and to direct the youth ensemble for these concerts
To effectively deploy tutors within full and sectional rehearsals, whilst assisting with the general organization of rehearsals, concerts and other events.
To organise and lead social activities for the orchestra members.
Main Duties Conducting element:
Conductors are required to act in accordance with the policies of Trafford Music Service. Specific duties may include:
1) Working with individuals and groups of players, according to their needs
2) Researching and selecting appropriate repertoire for specific groups of players
3) Preparing resources to aid pupils' learning and progress
4) Maintain accurate register and submit planning
5) Rehearse the ensemble at its regular Saturday rehearsals and conduct all performances during the academic year including the music services' winter, spring and summer gala concerts.
6) Determine seating arrangements of pupils according to ability
7) Offering appropriate advice and guidance to pupils.
8) Participating in arrangements for further training and professional development
9) Supporting concerts and performances that are part of the annual calendar, during term times
10) Attending staff meetings/training sessions, up to three times a year
11) Assisting with the preparation for concerts and other performances
12) Maintaining good order and discipline among pupils and safeguarding their health and safety
13) Ensuring that premises in which activities take place receive due care and respect
14) Undertake any other reasonable duties as required by the Head of Music Service
Main Purpose of the Job Teaching element
To teach an instrument specialism in group and/or individual setting, to support orchestras and ensembles in the borough. Group /individual teaching will fit around the orchestra rehearsal 9.15 – 9.45 and 10.45 – 12.15
Main Duties:
Instrumental tutors are required to act in accordance with the policies of Trafford Music Service. Specific duties may include:
1) Teaching pupils in groups ,individually according to their needs
2) Preparing resources to aid pupils' learning and progress
3) Ensuring pupils' progress is properly monitored and recorded, and providing written reports at least once a year.
4) Maintain accurate registers and submit planning
5) Ensuring that teaching spaces are prepared prior to the centre opening to pupils, by arriving well ahead of the start time.
6) Maintaining written records of instruments issued to pupils as appropriate
7) Offering appropriate advice and guidance to pupils.
8) Being familiar with new repertoire and teaching methods
9) Participating in arrangements for further training and professional development
10) Attending staff meetings up to three times a year
11) Support pupils, ensembles and groups in concerts and other performances
12) Maintaining good order and discipline among pupils and safeguarding their health and safety
13) Ensuring that premises in which activities take place receive due care and respect
14) Undertake any other reasonable duties as required by the Head of Music Service