Strategy Board Chairperson
Voluntary (Unpaid)
Dorset Music Hub is seeking a Chairperson to work with stakeholders and Dorset Music Service to support the effective governance of the organisation. You will work with the Hub's community as we develop our high-quality and inclusive music education offer to positively impact the lives of children and young people.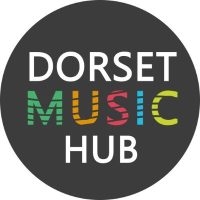 Employer
Dorset Music Hub
Contract Type
Part-Time Permanent
Closing Date
30th June 2022
Dorset Council is working with partners across the Dorset Music Hub (DMH) network to recruit a new Chair for the DMH Strategy Board.
Dorset Music Hub believes music has the power to change lives. We are seeking a Chair of our Strategy Board to ensure strong governance of the Hub and work with the Strategy Board members and the lead organisation in a 'support and challenge' role as the new strategic direction emerges in response to the 2022 National Plan for Music Education.
As Chair of the Strategy Board, you will work with the Dorset Music Service team and fellow Board members to develop and steer a high-quality and inclusive music education offer that will positively impact the lives of children and young people across the county, both in and out of school.
Our mission is to support all young people to learn and make music through inclusion & partnership. If you are willing to commit your time and expertise to build an inclusive music education culture where all children and young people are valued, we want to hear from you.
Together we can support the music education workforce to provide a diverse range of relevant musical opportunities and progression pathways that are accessible to all.
We welcome and encourage applications for this Chairperson role from anyone over the age of 18 from all sectors and backgrounds. We especially welcome and encourage applications from people with backgrounds currently underrepresented on our Board, particularly those from our ethnically diverse population, people from the LGBTQ+ community, or people who are disabled.
How to Apply
Contact the staff at the Hub for a full role profile and job description via the e-mail link. Please email clair.mccoll@dorsetcouncil.gov.uk if you would like to discuss the role before applying.