Music Tutor
£17 - £27 p/h
Purpose: To promote, provide and support instrumental, curriculum and dance delivery to learners in a variety of schools and communities.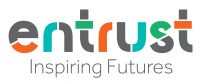 Employer
Entrust Music Service Staffordshire
Contract Type
Full-Time Permanent
Closing Date
26th January 2018
Salary: Hourly Rates: £17-£27 per hour depending on skills, qualifications and experience.
Following probation, and when regular hours are established, permanent part-time contracts are available within the following salary range:
Salary Range: £21,000 – £31,000 depending on skills, qualification and experience.
The Purpose:
To promote, provide and support instrumental, curriculum and dance delivery to learners in a variety of schools and communities.
Key Responsibilities:
The key responsibilities include but are not limited to;
Ensuring the safeguarding and welfare of children and young people
Inspiring learners to aim for the highest standards of achievement
Motivating and securing the best possible progress for all learners
Delivering a broad and rich curriculum
Enabling and promoting the widest access for young people to instrumental and ensemble activities
Delivering high quality, well-planned teaching to individuals, groups and whole classes
Assessing the progress of learners at regular intervals including, where appropriate, encouraging and facilitating the entry of external examinations
Encouraging and facilitating attendance to ensemble provision by as many pupils as possible and appropriate
Supplying accurate and timely information and data as required by Entrust Music Service Staffordshire, schools and a variety of education and business stakeholders
Engaging in focussed Continuing Professional Development through Entrusts Performance Management framework
Attending meetings, events and concerts as required
Undertaking any other duties that may arise commensurate with the grade as directed by the Head of Music Service.
SKILLS & ATTRIBUTES:
Suitability to work with children and young people
Specialist music degree or equivalent and qualified teacher status
Experience of teaching in a variety of settings and situations
Excellent planning and delivery skills
Excellent ICT skills
Operate as part of a team & support other team members
Flexibility in supporting the overall business and customers' needs including the introduction of new processes and their underpinning technologies
Strong organisational skills
Excellent interpersonal, written and verbal communication skills
Work to deadlines and targets where defined
Follow processes and procedures
Honest, reliable and motivated in approach
Respond positively to and support change
Flexible approach in order to be able to respond to the needs of the team and the overall unit
How to Apply
More information about the post can be obtained by contacting the Music Service Teaching and Learning Manager, David Smalley: david.smalley@entrust-ed.co.uk
To apply, please follow the link below and complete the Application Form to be returned to david.smalley@entrust-ed.co.uk by 5pm on Friday 26 January 2018.
This Job Vacancy has Closed
Browse all available jobs or sign up to receive job updates straight to your inbox.