Casual instrumental/vocal tutors supply pool
£19.00 per hour casual
Stockport and Tameside Music services are looking for talented and dedicated instrumental and vocal tutors to join their supply pool. You will work with colleagues to provide a high quality service to schools across both boroughs as required.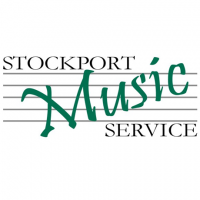 Employer
Stockport Music Service/Tameside Music Service
Location
Stockport and Tameside
Closing Date
14th June 2017
Tameside and Stockport Music Services deliver a range of instrumental and vocal tuition in Primary, Secondary, Special schools and PRUs (including voice, guitar, ukulele, strings, brass, woodwind, piano/keyboard, percussion and world music) within the borough. We are currently looking to recruit additional enthusiastic tutors to add to our list of casual tutors.
You will be expected to offer lessons in your specialist field (please state specialisms offered on the application form) to pupils across all key stages individually, in groups and in whole class settings. You should also be willing to lead or participate in a range of musical presentations for schools and to lead central and/or school ensembles. Some music centre sessions may also be included during twilight hours.
You must have some experience of teaching young people, have a relevant music performance qualification, an interest in music education and be prepared to undertake any necessary monitoring and evaluation.
If successful you will be added to our registers of casual tutors and offered work as and when it arises. Due to the varying demands placed on the service it is anticipated that this work will be on a casual, non-contractual basis. An allowance for mileage is payable if your car is insured for business use.
How to Apply
For further information and an application form, please click the button below
This Job Vacancy has Closed
Browse all available jobs or sign up to receive job updates straight to your inbox.