Business & Development Manager
£35,025 – £38,040
pa (inclusive) Grade 10
We seek to appoint an experienced Business & Development Manager to join our creative and forward-looking team to help take our successful music service to another level. As part of a 4-member SLT, you will manage an effective 3-member administrative team to realise business growth, focussing on: budget management, contracts and fundraising.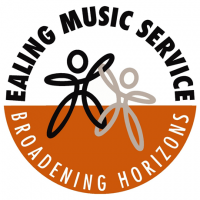 Employer
Ealing Music Service c/o Ealing Council
Location
Ealing Music Service, Southall
Contract Type
Full-Time Permanent
Closing Date
9th July 2018
Business and Development Manager
Ealing Music Service
£35,025 – £38,040 pa (inclusive) Grade 10
Grade 10
Job referenceEJR008764
Ealing Music Service (EMS) is seeking to recruit to the post of Business & Development Manager to further the build on its success.
We are looking for a motivated and ambitious individual who is passionate about delivering outstanding music services for the benefit of its children and young people, in one of the most exciting and diverse areas of London.
This role is based in our offices at Ealing Music Service, Dominion Centre and Library, 112 The Green, Southall, Middlesex UB2 4BQ, however, we have plans to relocate to an area more accessible to our families.
You will:
• be responsible for the music service budget of up to £1.5m per annum.
• lead on EMS's service level agreements with schools.
• be responsible for business growth, focussing on income generation, fundraising and marketing.
• supervise the financial and administrative systems of the Ealing Music Service, ensuring the development of the music hub as a sustainable business.
The successful candidate will have:
• strong track record in finance, including budget monitoring and fundraising.
• knowledge of financial procedures and basic accounting.
• skills to supervise and support the 3-member administrative team.
• IT skills including advanced/intermediate skills in Word, Excel, Access and the internet.
• good verbal and written communication skills.
• a keen interest in music education or the arts.
As a schools' service EMS expect the post holder to take his/her annual leave outside of school term time.
For an informal discussion about this role, please contact Yogesh Dattani, Head of Ealing Music Partnership on 07740 126204 or email ydattani@ealing.gov.uk
Ealing Council is committed to safeguarding children and vulnerable adults and expects all staff to share this commitment. Ealing follows safer recruitment practices to protect children and vulnerable adults. The post holder will be subject to an enhanced Disclosure and Barring Service (DBS) check. This role is subject to Ealing's enhanced vetting process.
How to Apply
To apply please click on the link
This Job Vacancy has Closed
Browse all available jobs or sign up to receive job updates straight to your inbox.