Brass Teacher (Upper and Lower)
£36,357 per year
plus allowance £5,667 per year
Are you looking for a move to Kent? We have this exciting opportunity for a role working in a full Boarding School.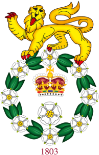 Employer
The Duke of York's Royal Military School
Contract Type
Full-Time Permanent
Closing Date
12th August 2022
The Duke of York's Royal Military School enjoys a generously resourced Music Department, which spans all aspects of school life; academic, co-curricular, military band, as well as supporting dance and drama productions. The 90 strong Military Band benefits from dedicated practice, time, and is at the heart of the School's ethos, values, and tradition. The Military Band or its Drum Corps perform at numerous events within and outside of the School, providing the accompanying music at our weekly parades. The School's military history and tradition continue through the advancement of wider music in the School with generous support from our sponsor, the MOD. We run a successful Military Band project, giving all Year 7 students the opportunity to learn how to play a military instrument for free. For students demonstrating great promise and expertise, we offer scholarships for the duration of Year 8, which present a pathway to join the Military Band in Year 9.
The School invests in four full-time instrumental staff teaching woodwind, brass, percussion, and piano/organ.
The School now seeks to appoint a dynamic, enthusiastic and creative individual to develop and enhance the Brass Teaching and to provide expert tuition to students of all year groups learning brass instruments.
The successful candidate will also take part in Co-Curricular activities and become a tutor attached to one of the boarding house.
Accommodation on site at current rent of £450 per month for a 3 bed house and associated utilities (subject to availability and need).
Key Responsibilities
Teach brass lessons to students aged 11-18, prepare students for music examinations, including GCSE andA-Level exam preparation, as required.
Rehearse and prepare the fanfare trumpets as required for functions.
Rehearse and prepare the buglers as required for schoolparades and other functions.
Be responsible for the stock control and routine maintenance of all the School's brass instruments.
Attend, and if necessary, perform at all musical rehearsals and performances as directed by the Director of Music.
Keep records of student attendance and prepare individual reports on student progress each term
Additional Responsibilities
House Tutor:
Responsibility for the welfare of a tutor group ofstudents within an allocated Boarding House.
Monitoring the academic progress, behaviour, and development of students in the tutor group.
On a weekday duty: lunch with students of the House, supervise the House during supper time, andmonitor prep time proactively.
To take responsibility for the House on a maximum of 6 weekends / 12 weekend days throughout the academic year.
Co-Curricular:
Contribution to clubs, sports, and activities, outside teaching/instruction time.
Commitment to the co-curricular life of this busy boarding school
Person Specification
Essential
Expertise to teach brass
Expertise in directing instrumental music ensembles
Be a dedicated team player who strives for excellence and leads by example
Being adaptable to a variety of situations
Ability to communicate with work colleagues, students, and parents
Good organizational skills
Able to perform well and remain professional whilst under pressure
Professional performing experience
Desirable
Ability to arrange music
Military band experience
Music Degree or equivalent