Brass teacher and a teacher of First Access Instrumental/Whole Class singing
£35.43 - £42.29 per hour
Salisbury Area Music Co-operative (SAMC) is looking to recruit a Brass teacher and a teacher of First Access Instrumental/Whole Class singing. Both of these roles could be fulfilled by one teacher.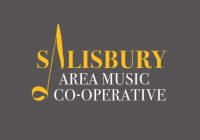 Employer
Salisbury Area Music Co-operative
Contract Type
Freelance/ Self-employed
Closing Date
30th May 2022
This is a great opportunity for a dynamic teacher to join a group of over 20 music teachers who deliver lessons to schools in the Salisbury area.
You will need to be a teacher who can contribute towards the development of brass lessons and whole class teaching and someone who is confident in generating their own work.
Salisbury is a musically thriving city in south Wiltshire with strong provision both in schools and local ensembles.
Although SAMC is specifically looking for a brass specialist to fill a known demand at primary school level, we also welcome interest from teachers of other instruments as work may become available.
For more information about Salisbury Area Music Co-operative, please visit our website.
How to Apply
Please register your interest by emailing office@salisburyareamusic.co.uk for both/either roles.
UK based applicants only.
An informal chat will be arranged with a SAMC Director to talk about the advantages of working within the Co-operative and we will contact candidates after the Easter holidays week commencing 25 April with interviews to follow from May.